POLYCONNECT LITE

Smartphone remote control application for the pool heat pump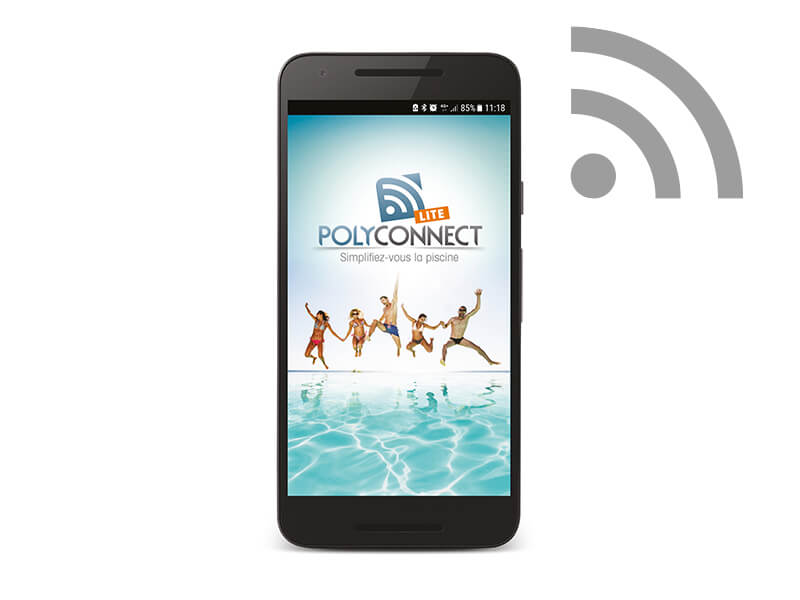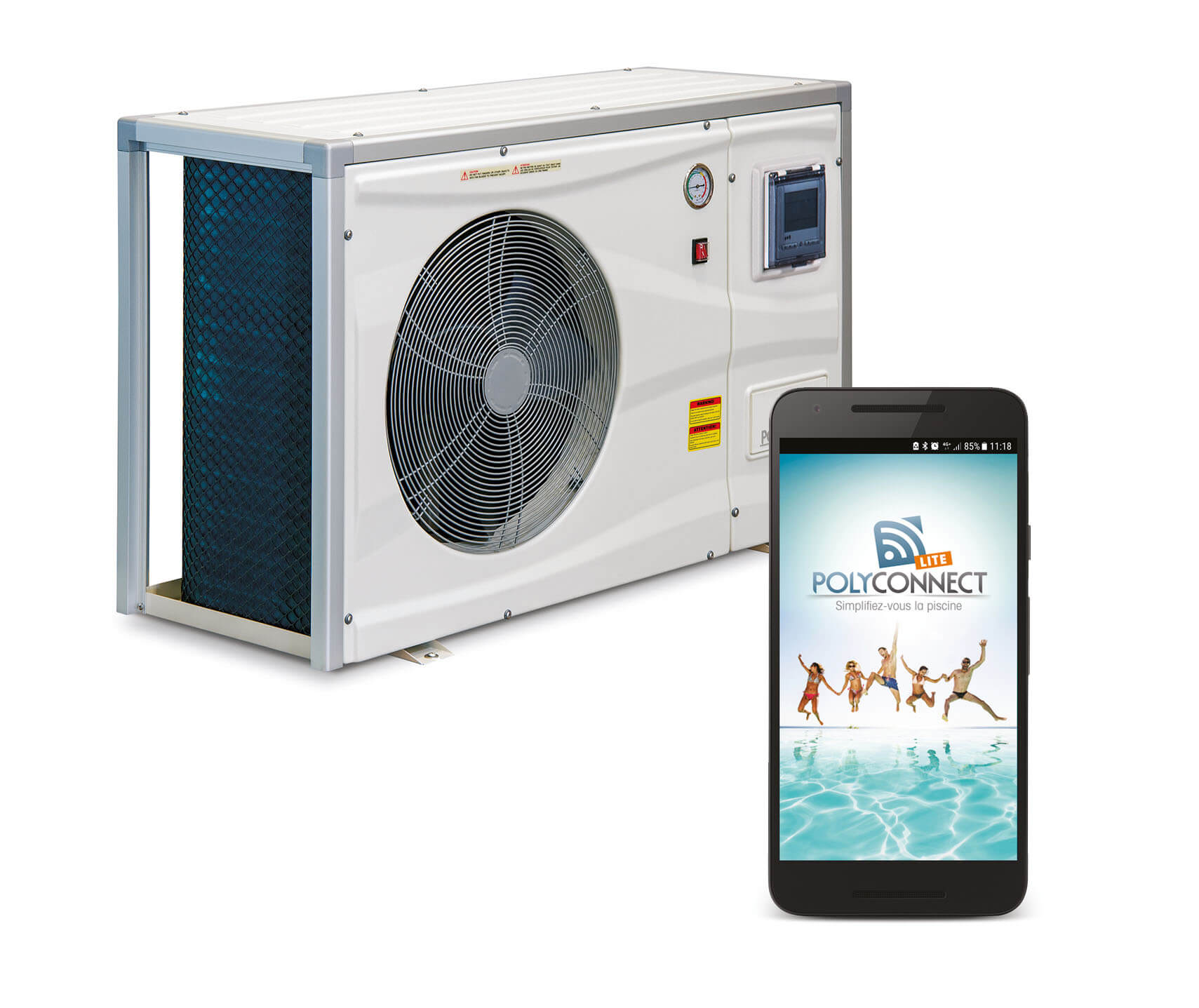 Simple and intuitive, this application for iOS and Android smartphones that can be downloaded free of charge allows you to control and command your heat pump remotely, anywhere in the world using a simple Wifi connection!
INSTALLATION
A discrete Wifi "Plug and Play" box, easy to connect directly to the heat pump between the electronic board and the digital display.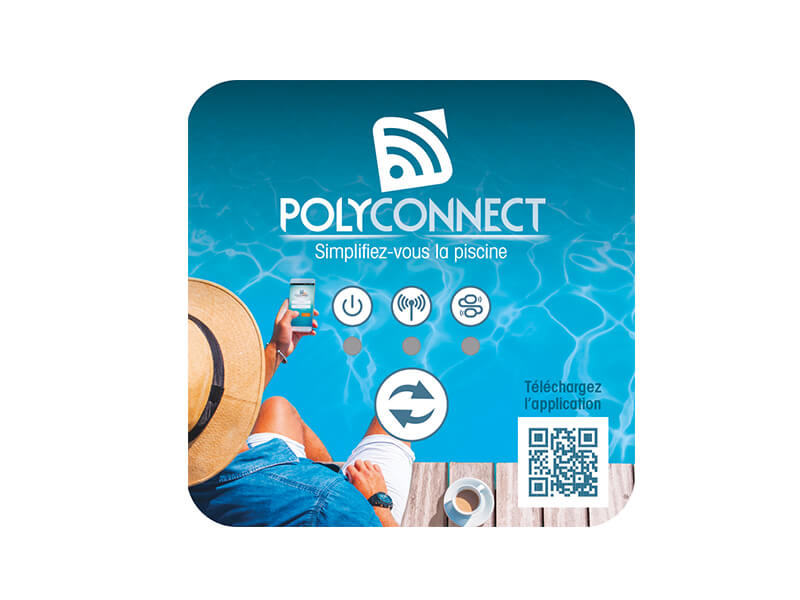 CONFIGURATION
The customer downloads the application onto their smartphone then:
– connects to the box,
– creates an identifier (login/password),
– connects the box to their home Wifi network from their phone (like any other connected device on the market).
A single constraint: to have Wifi within range of the heat pump.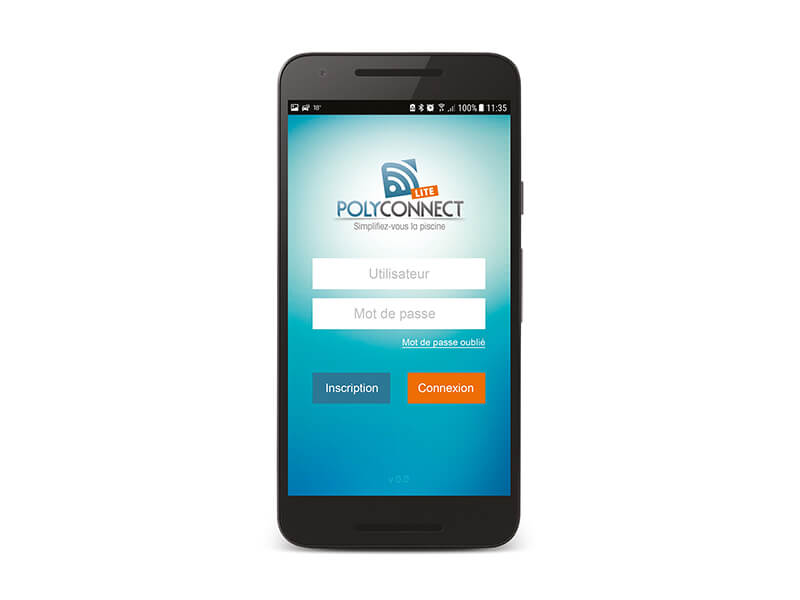 Use
When connected to internet from anywhere, users have access to their heat pump from their
application.
They can thus:
> Know the machine's current running mode.
> Know the different sensor values :
– Water temperatures,
– Outdoor temperatures,
– Whether the filtration pump is running or not.
> Know if there is an error message on the screen.
> Carry out all adjustments that can be made when in front of the machine:
– Change the mode,
– Adjust the set point,
– Adjust the operating ranges.
> In "heating priority" configuration, using the application daily calendar, you can control your pool heat pump and filtration pump remotely.
INTERFACE
Clear and intuitive controls for simplified pool heating management.