Polyconnect Pro, the global connected solution
Pools made easy!
Polyconnect Pro is an innovating solution to remotely control all the equipment for one or more pools: heat pump, roller shutter, filtration, water treatment, cleaning, lighting, swimming current but also garden lighting, fountains and automatic watering!
From a smartphone, tablet or computer, view, control, programme and optimise connected device operations in real time and thereby anticipate possible problems.
Data is sent both to the pool user, to the professional in charge of its maintenance and to the Polytropic technical department. Our technicians can therefore take action remotely when possible. There is no longer any need to travel on site to troubleshoot the problem!
Connected pools are a Polytropic innovation.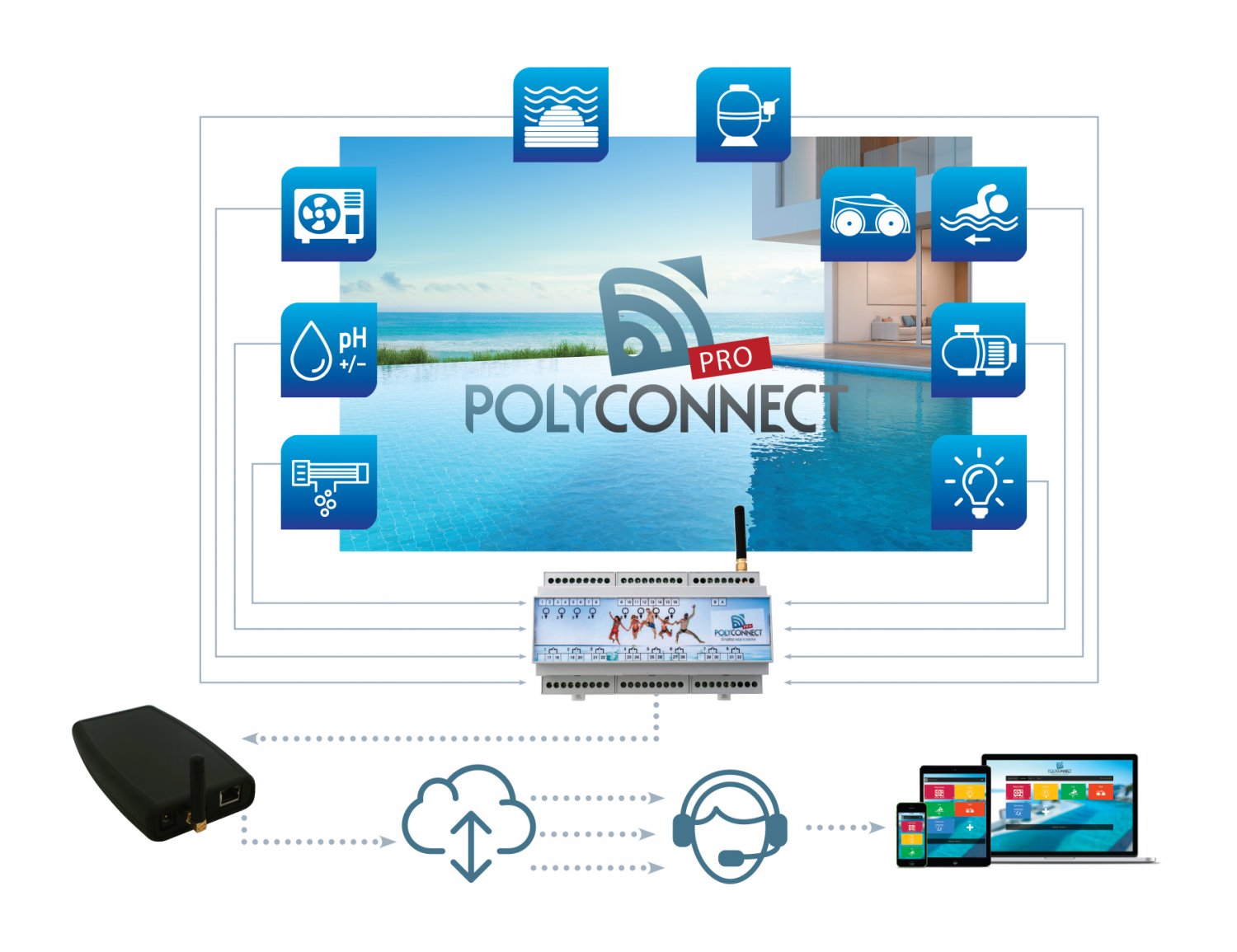 The advantages

Proactiveness
Thanks to the reported error codes, our technicians can trigger an After-Sales procedure. This can happen even before the pool user notices a possible problem.

Efficiency
There is no longer any need to send a technician to note simple information or to make adjustments to appliances. Everything is done remotely using Polyconnect Pro.

Easy connection
The pairing between the Gateway and the Minibox is simple when starting up. The customer profile is quick to create in the application.

Strengthened security
The communications between the Minibox and the Gateway are private and exclusive. Therefore there is no risk of data loss or external interference./p>
The advantages
The daily pool servicing is delegated and facilitated au quotidien.
Remote control and the programming of the different appliances make it possible to and reduce energy consumption.
Access to all the pool parameters is in real time and at any time, wherever you may be.
Our technicians keep an eye on the pool, impossible to make mistakes.
Maintenance is preventive, problems are anticipated and eventual malfunctions corrected remotely.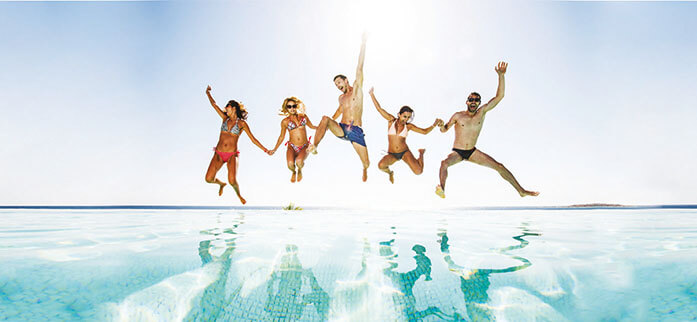 MANAGE YOUR POOL REMOTELY USING
POLYCONNECT PRO
Pools are now connected, easy to use and eco-responsible!
Polytropic has innovated and offers you Polyconnect Pro, a connected solution both for professional and private users. Discover our secure remote management system for one or more pools, to monitor equipment, for preventive maintenance and easy care! Pools made easy!