CryoPAC heat pump line
CRYOTHERAPY SPECIFIC
Heat Pump designed specifically to cool water down to +5°C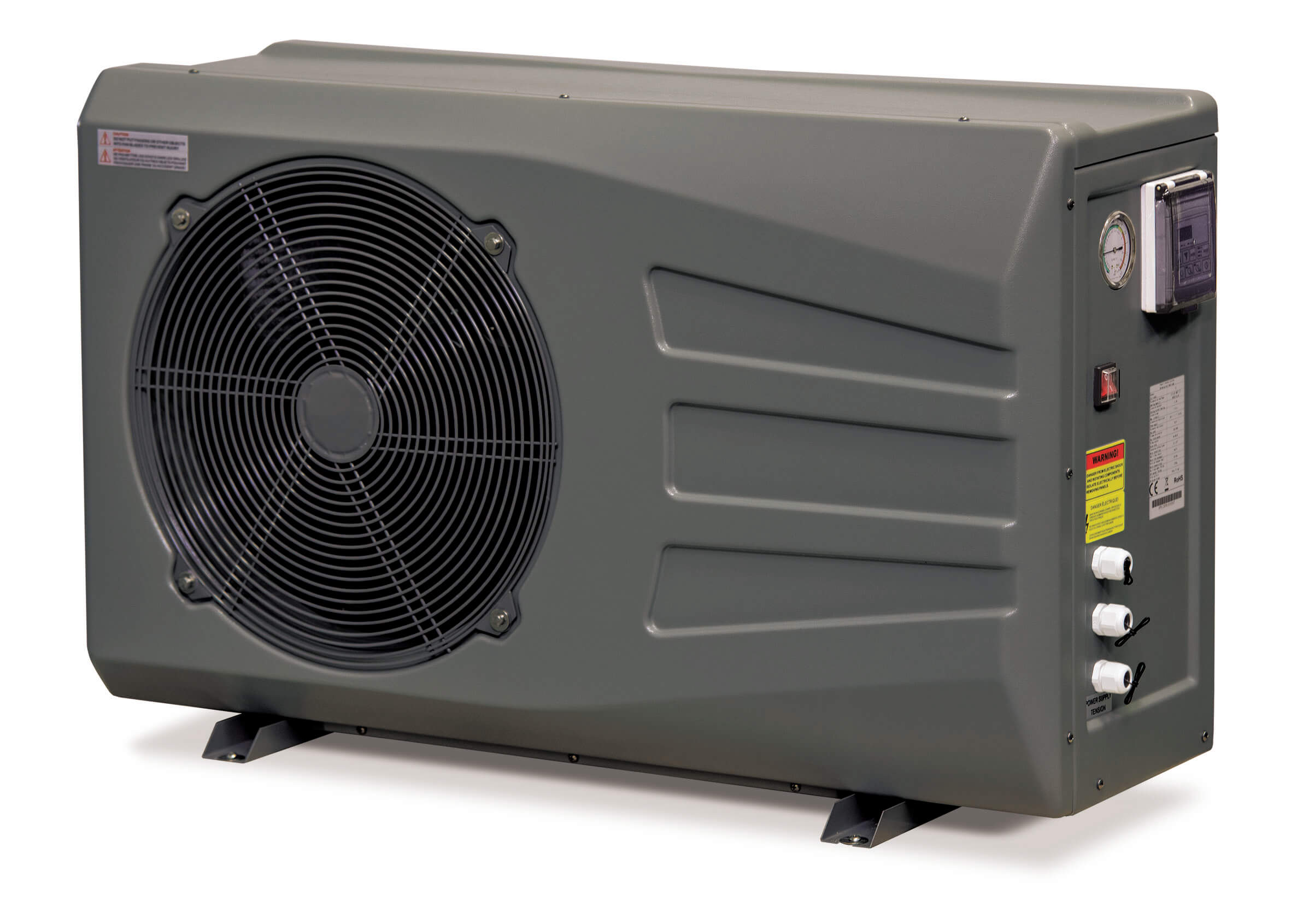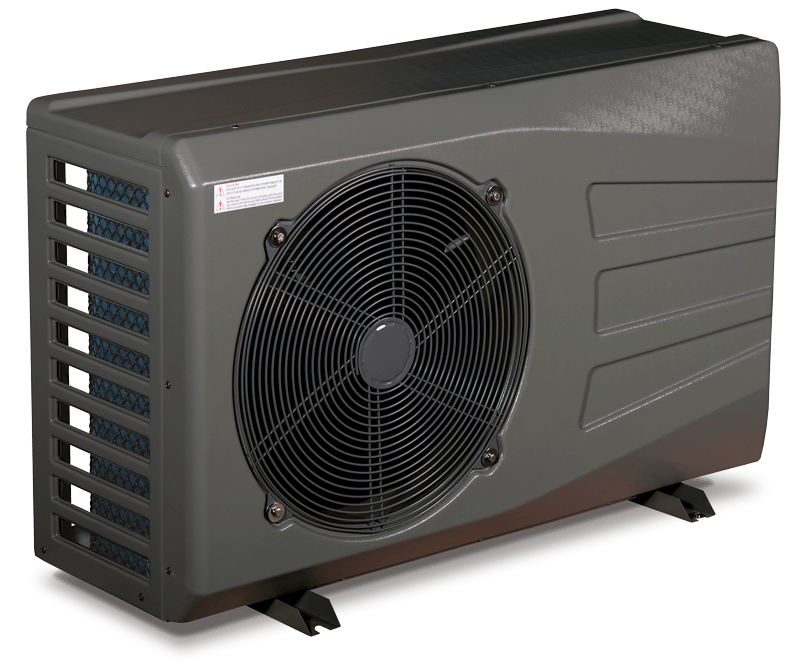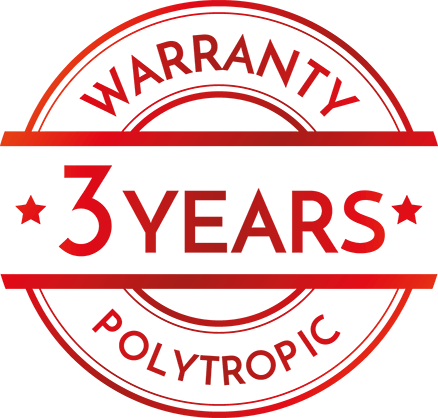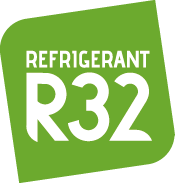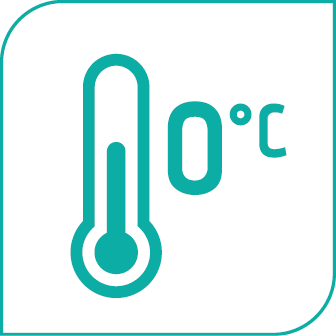 For cryotherapy applications or cold-water therapy, mainly for athletes and physiotherapy purposes.
Thanks to the Full-Inverter technology, the CRYO PAC adjusts its operation according to the pool requirements, giving peaceof mind, extension of the equipment's lifespan and 30% energy savings compared to a standard heat pump.
Conventional installation like a standard pool heat pump.
Developed in France – A POLYTROPIC exclusive
TECHNICAL SPECIFICATIONS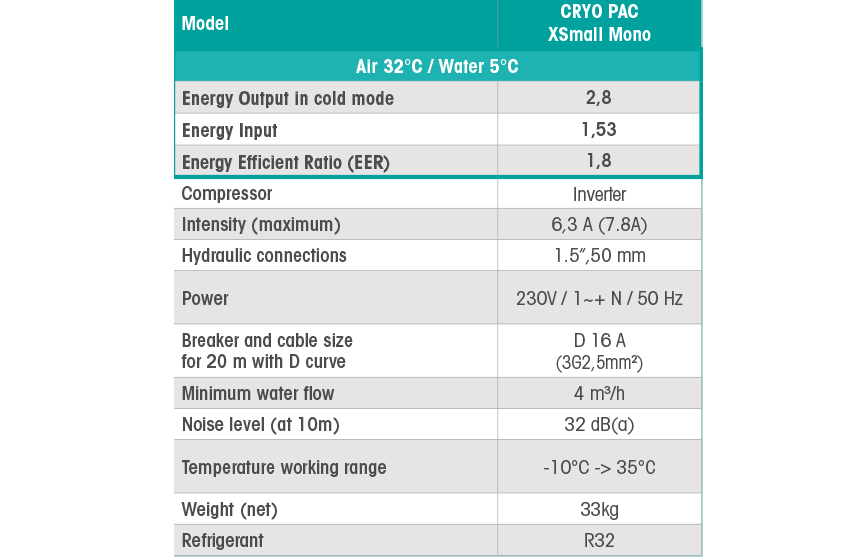 ACCESSORIES INCLUDED: pool cover, hydraulic connections, "Silent block" anti-vibration pads, condensate drainage kit
FEATURES AND BENEFITS

OPTIMAL PERFORMANCES
« BlueFins » evaporator for a better corrosion resistance and better evacuation of the condensation (hydrophobic)

Titanium exchanger in PVC housing, efficient and corrosion resistant

Thermstatic expansion valve

SIMPLE AND INTUITIVE
An intelligent LED display


Variable speed ventilator to ensure optimal performances.

INTELLIGENT OPERATING MODE
The heat pump autoregulates its output depending on the air temperature.

EXCLUSIVE 'LOW TEMPERATURE' SYSTEM
Protection of the heat pump at temperatures below 0°C