MORPHEO LINE
Performance and customization
A high-performance full-Inverter heat pump with a customizable front panel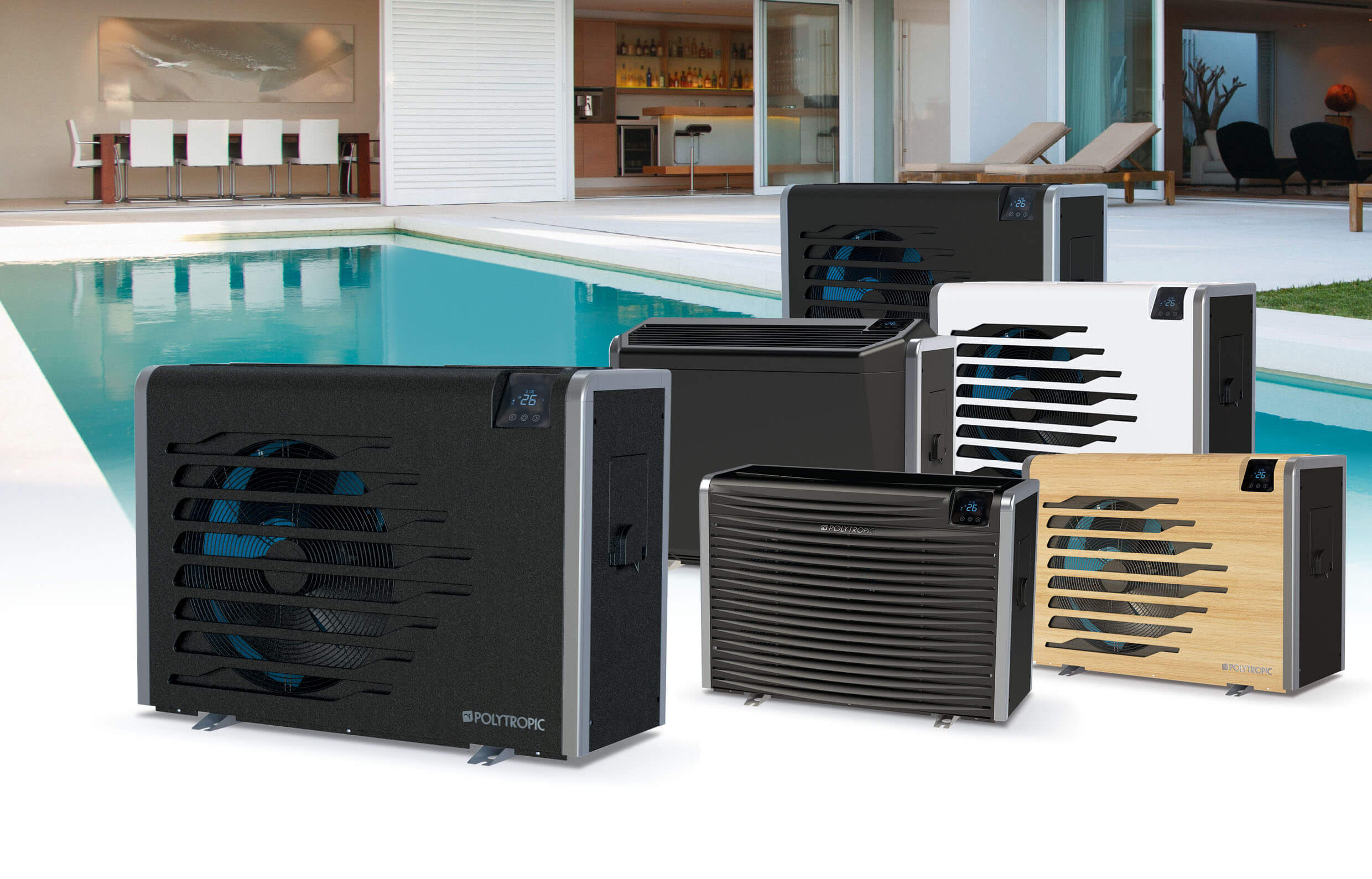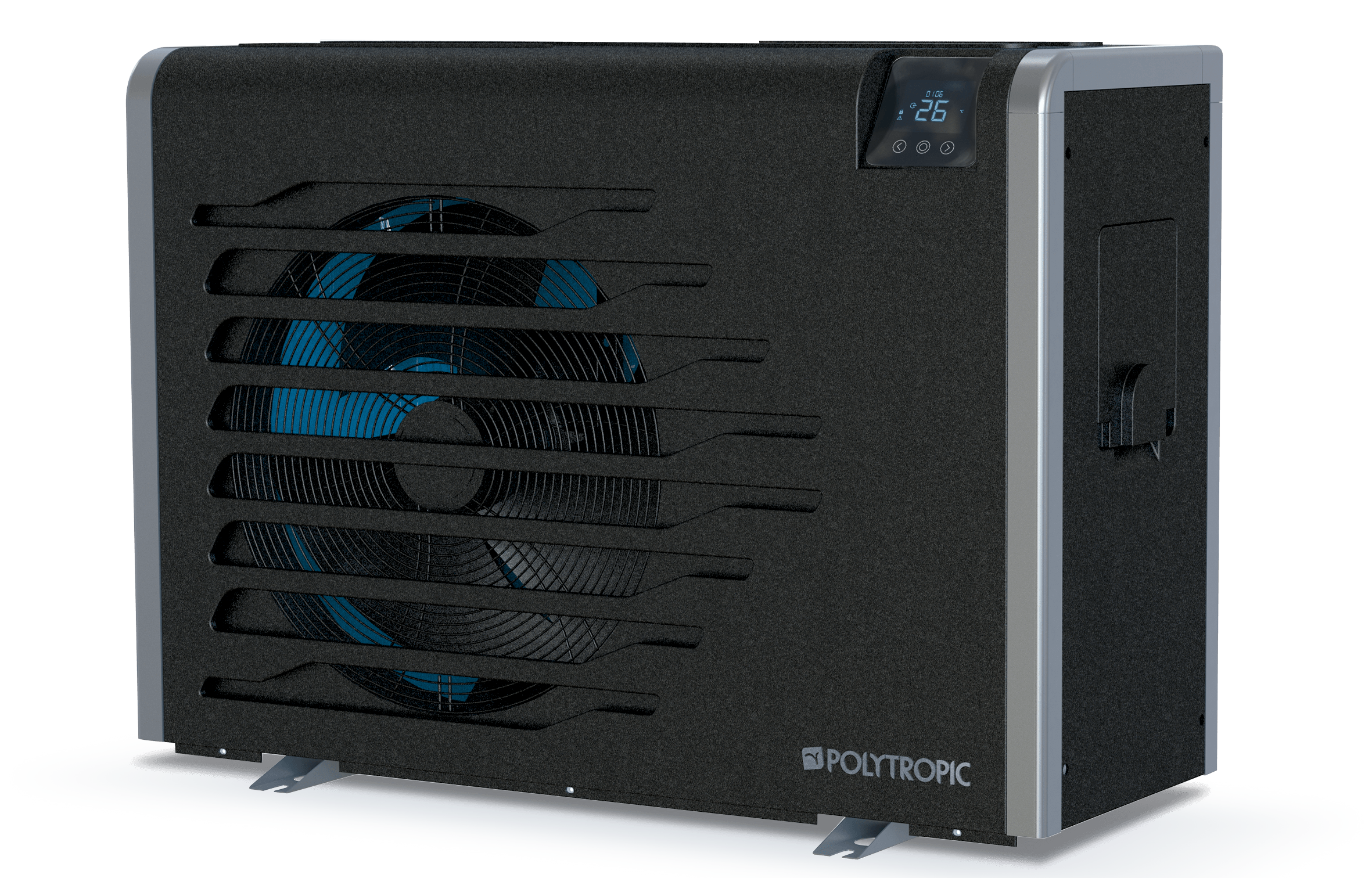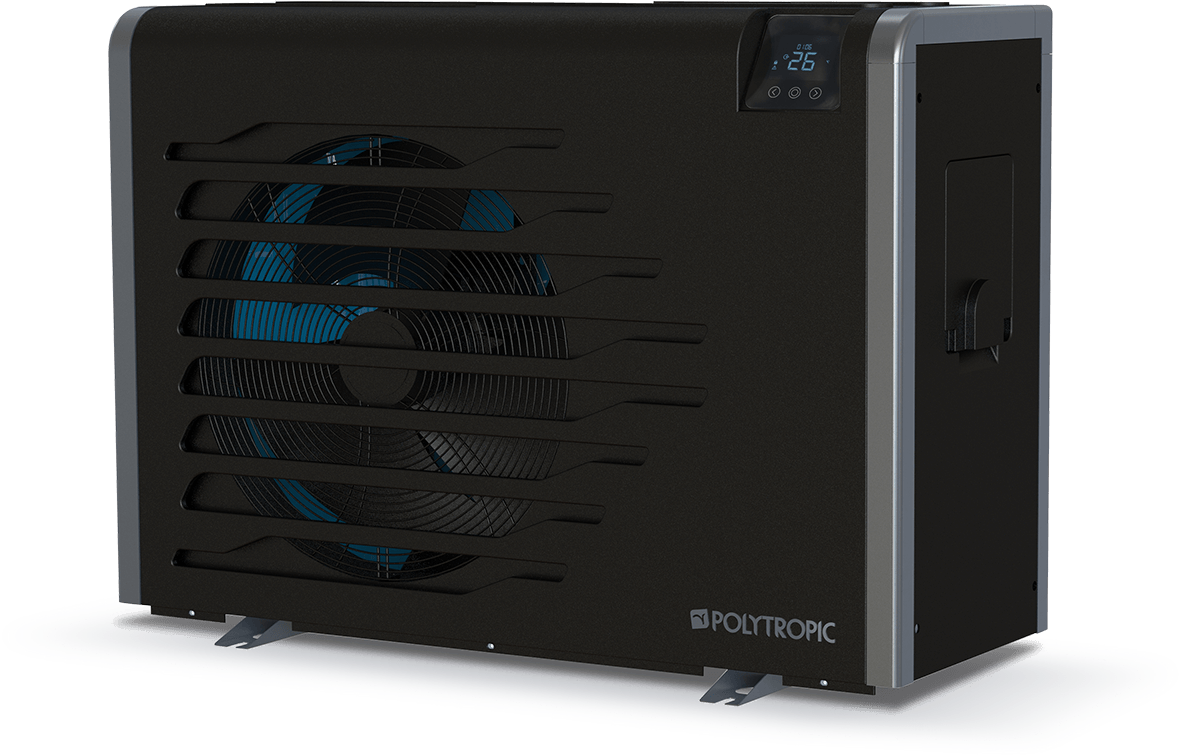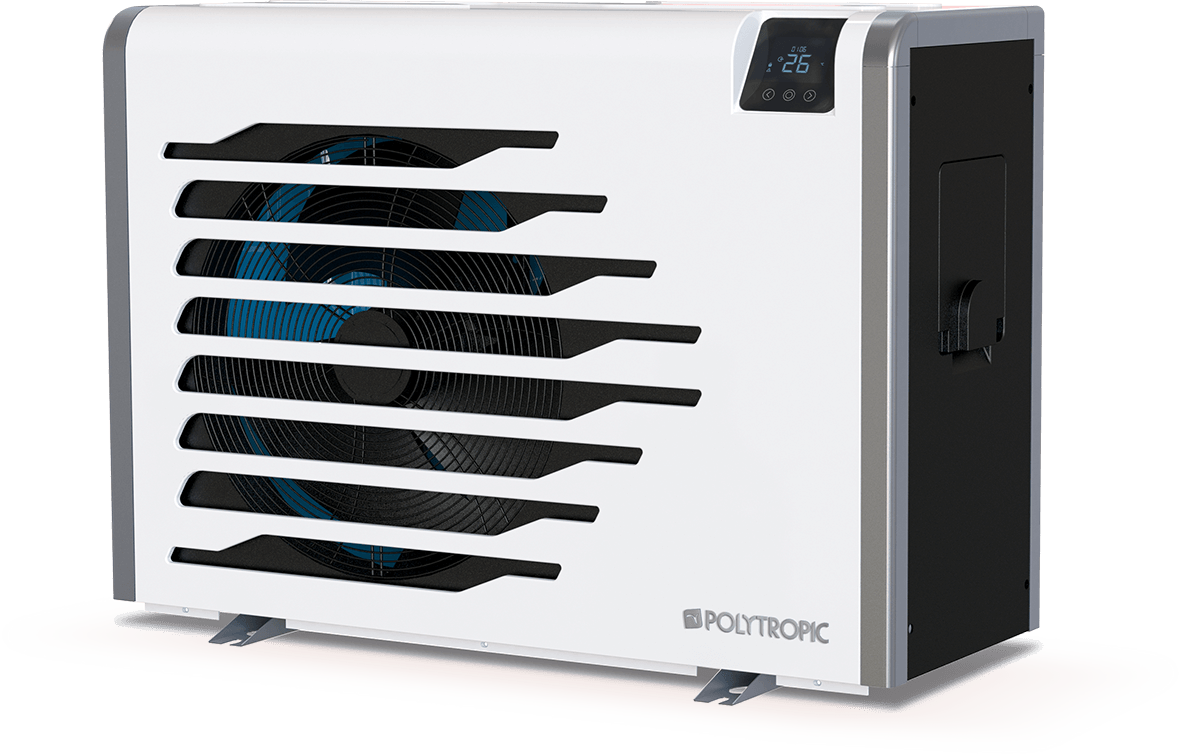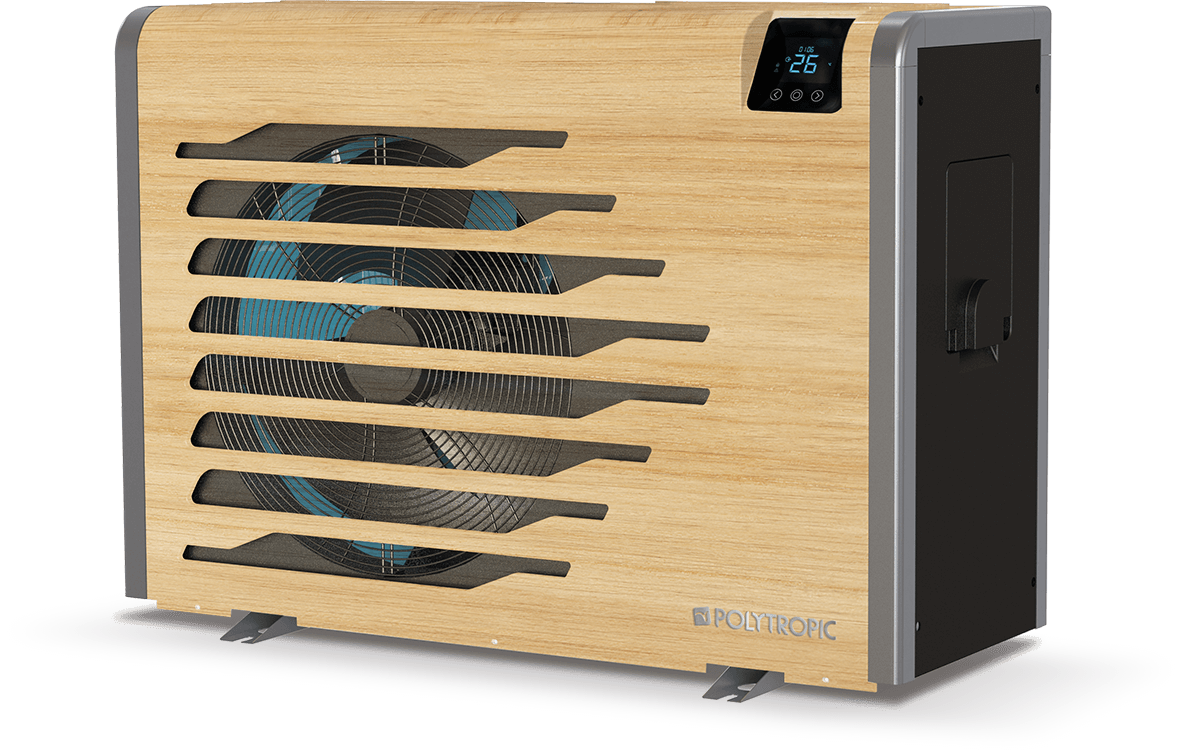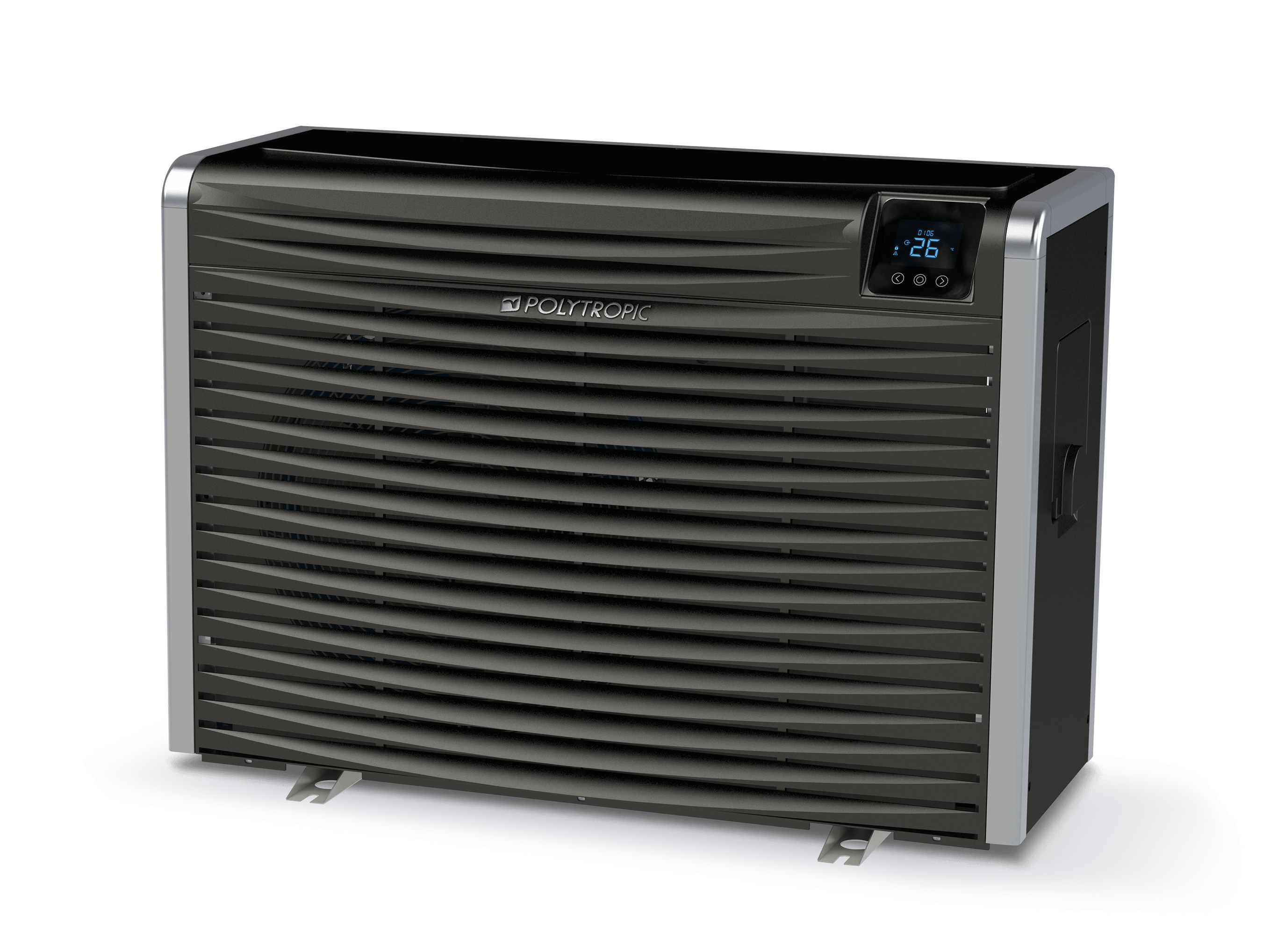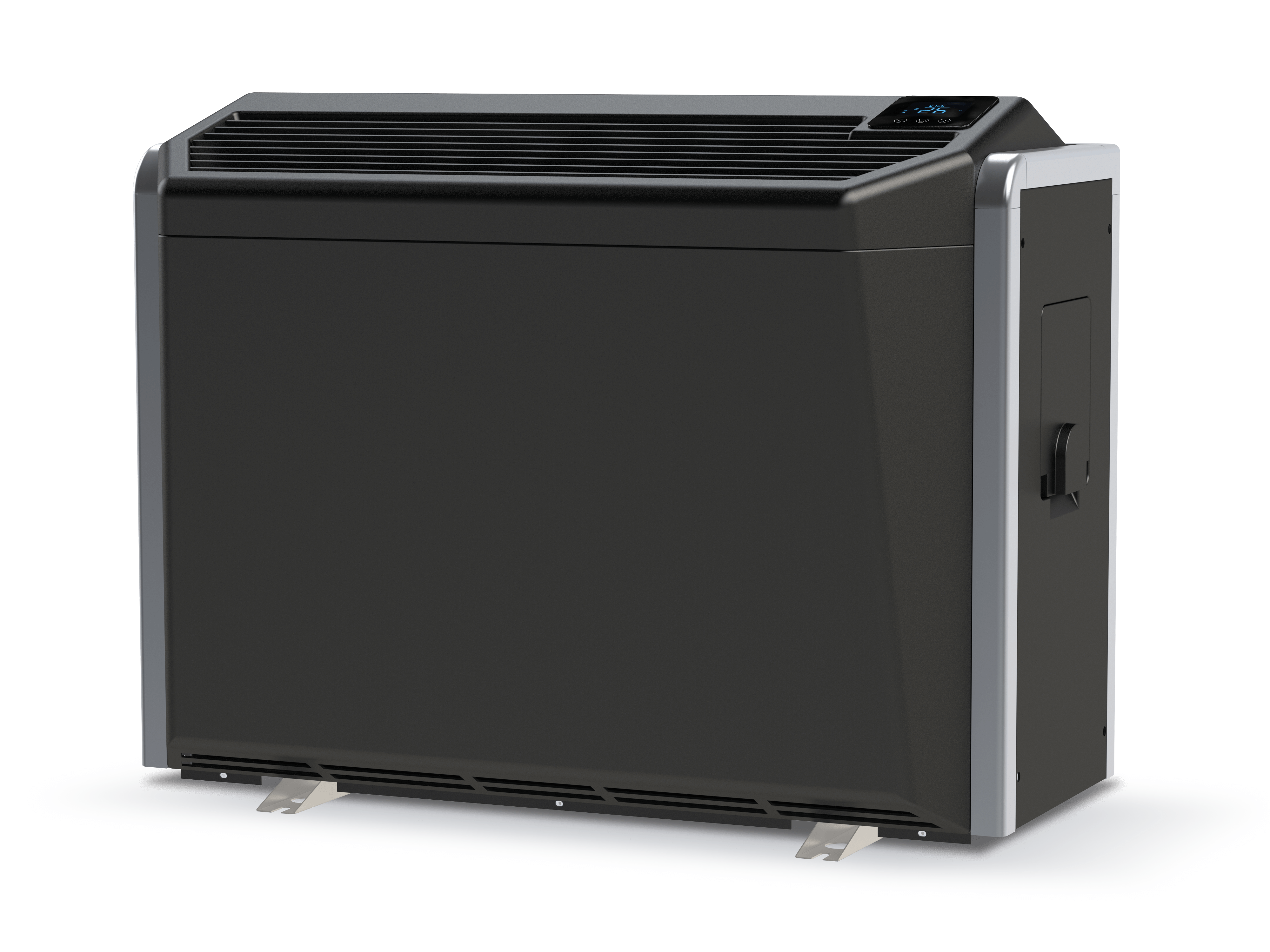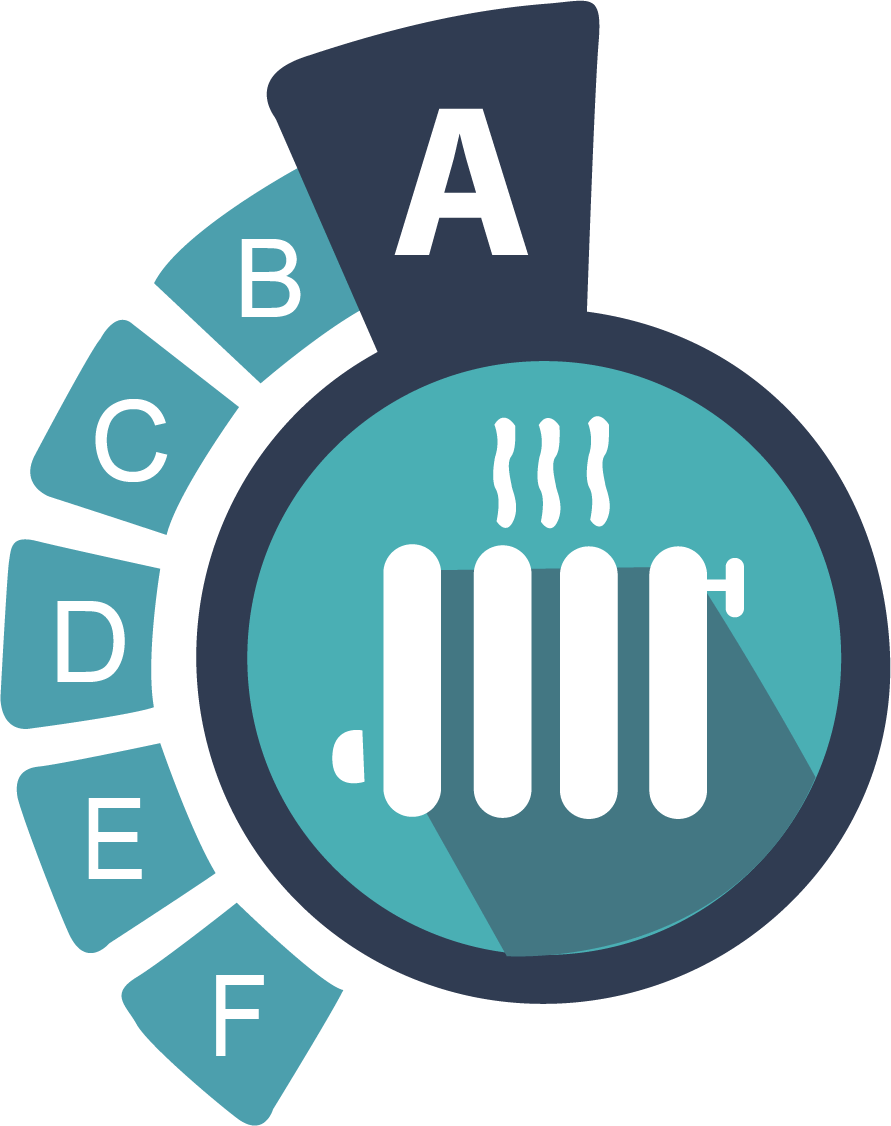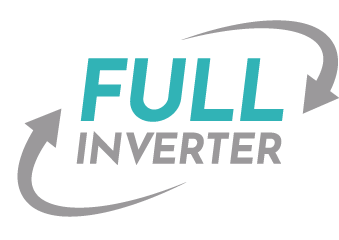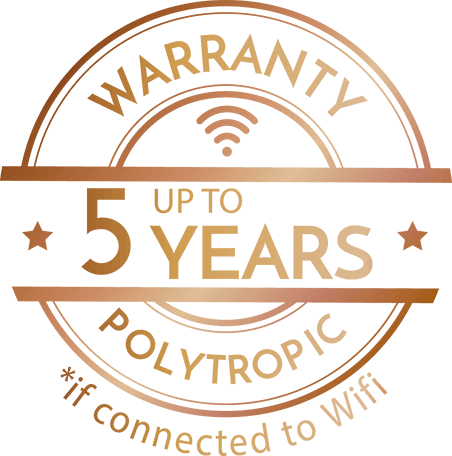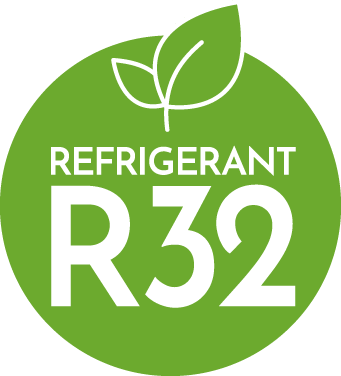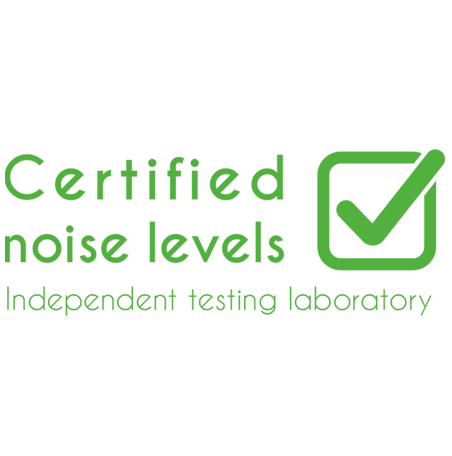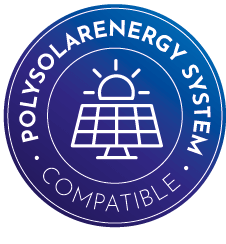 Morpheo is a high-performance full-Inverter heat pump with a customizable front panel for a better integration within its environment.A Polytropic exclusivity!
An exclusive system
INNOVATION ! The Morpheo pool heat pump is equipped with an exclusive system for quick replacement of the front panel to offer a customised look.
Delivered as standard with the Dark ABS 70% recycled front panel, it is possible to order the panel of your choice among these colours and materials: WOOD, BLACK MATT, CRISTAL, DISCREET, VERTICAL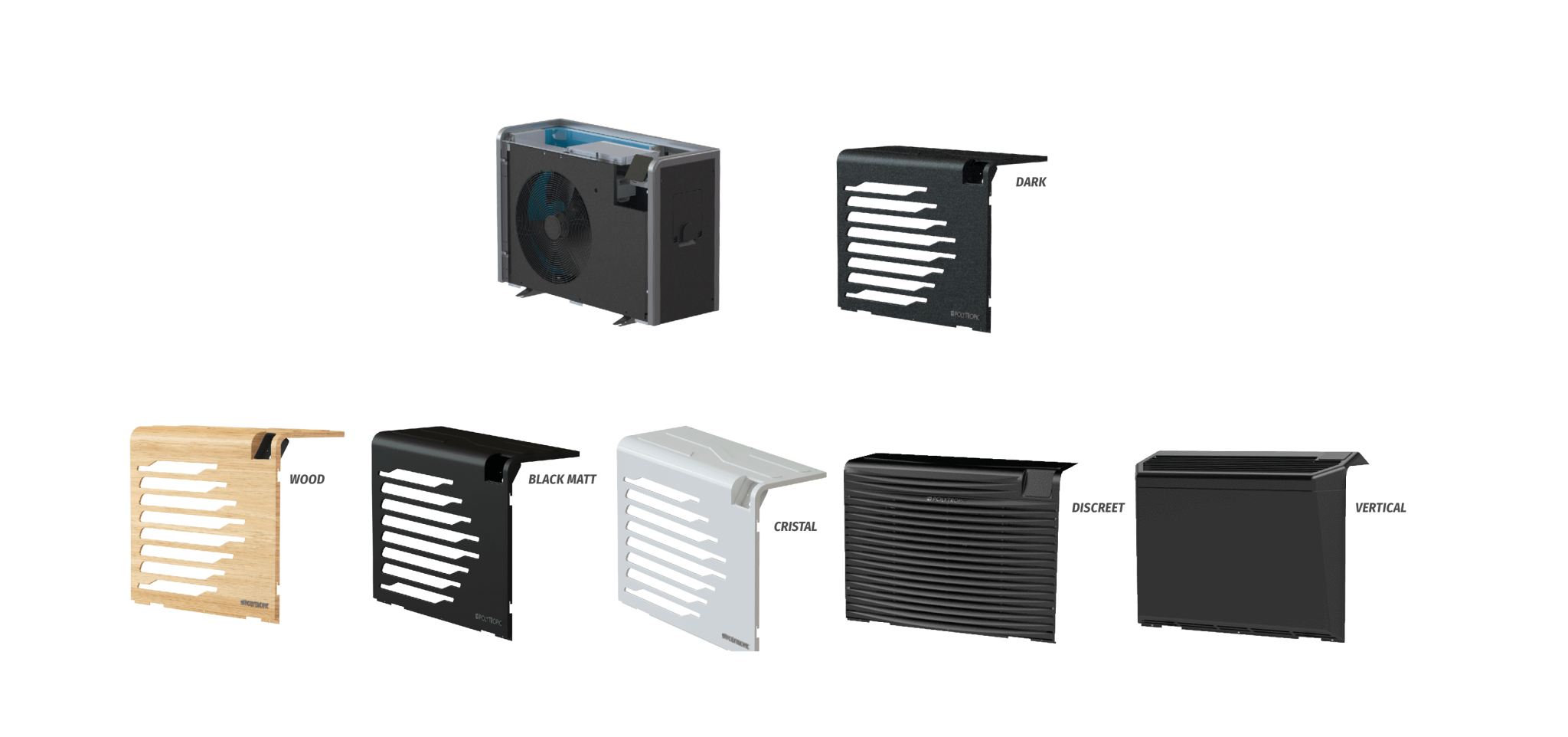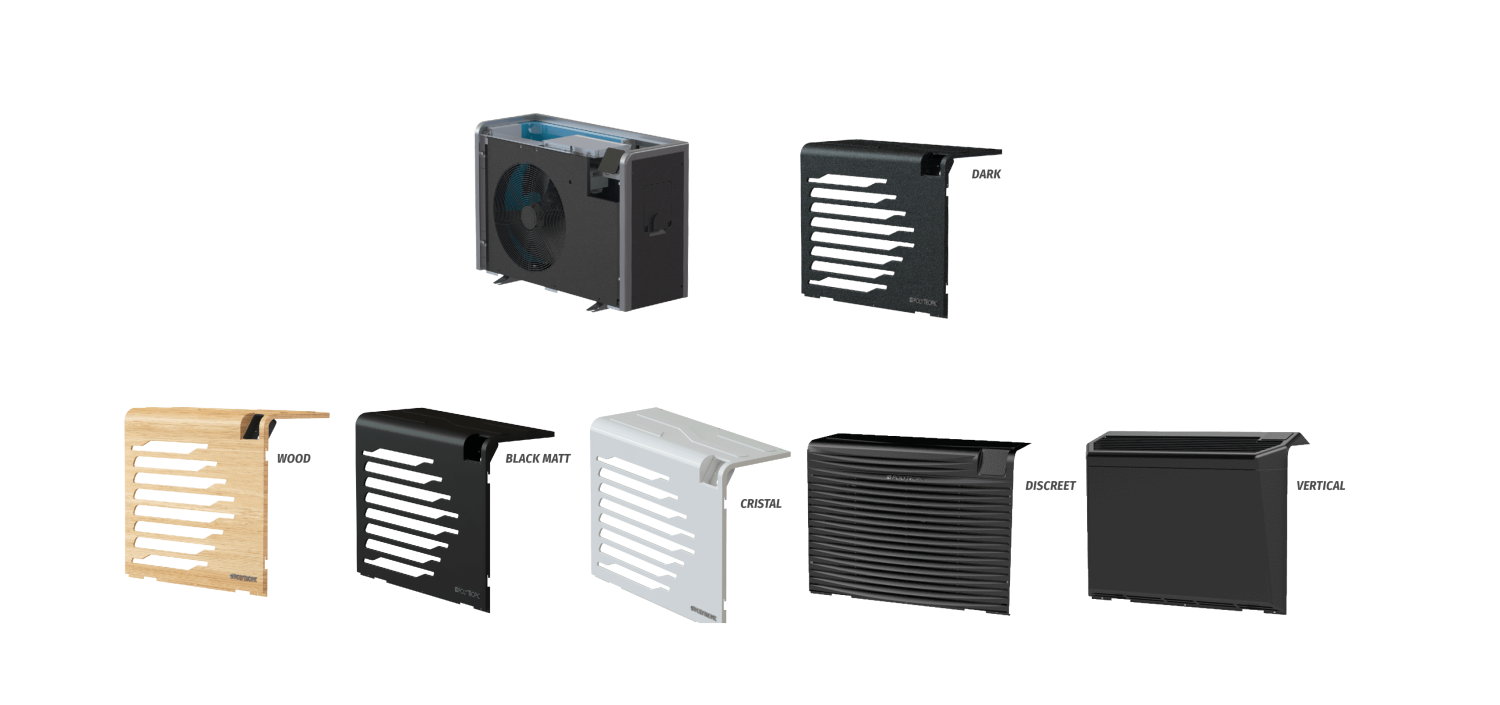 + Discretion: for a better integration in the garden
+ Design: an attractive and differentiating look
+ Customization: a heat pump with a «made-to-measure» look


Ecran LCD touch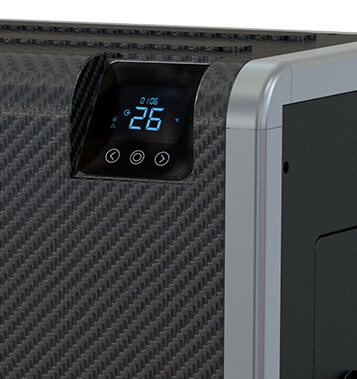 INTUITIVE CONTROL
– Highly readable digital display
– Simple and intuitive touch setting
– User friendly
PolyConnect2.0 Inside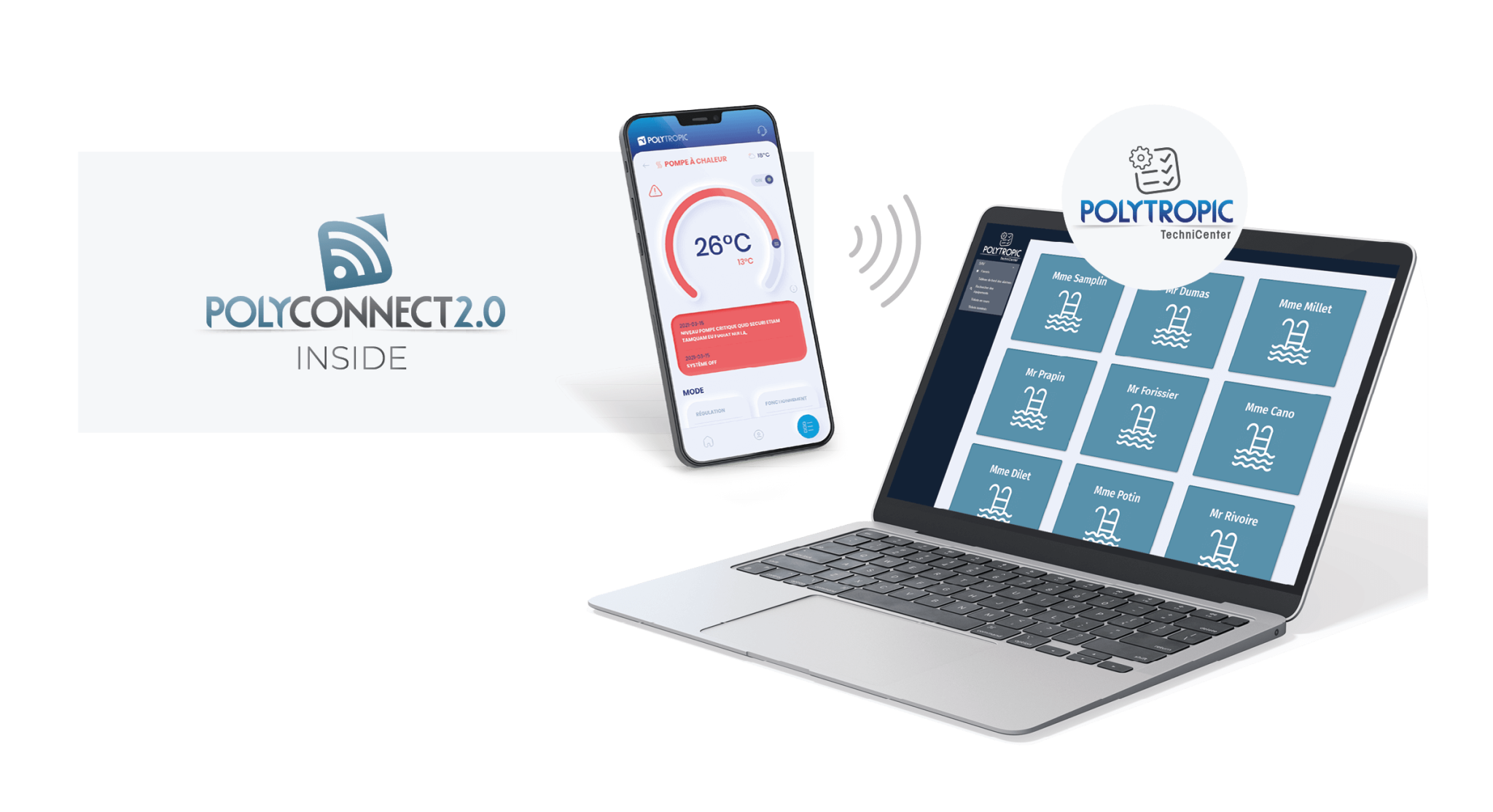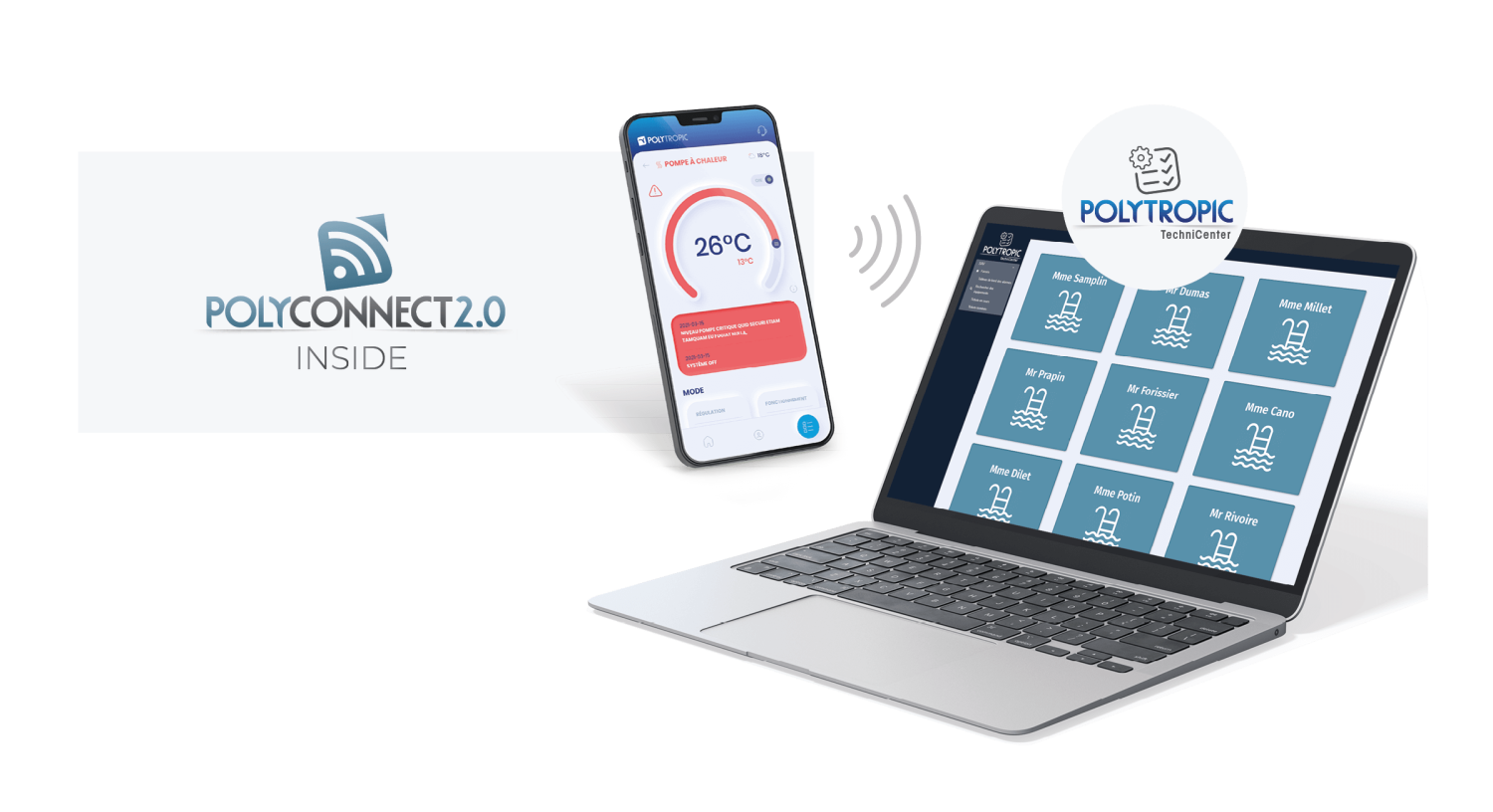 Easily connect the heat pmp by scanning the QR code, control via the free app and get secure remote monitoring for preventive maintenance and remote diagnosis by Polytropic technicians.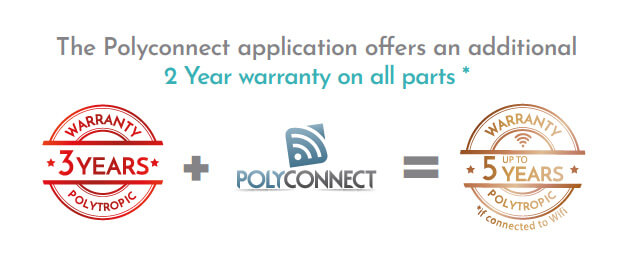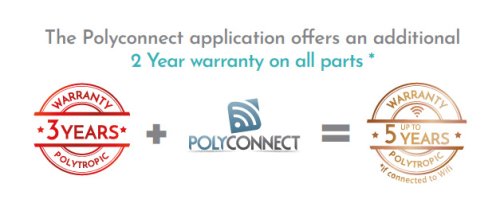 FEATURES AND BENEFITS

SIMPLE AND INTUITIVE OPERATION
A LCD touch screen to program, display the temperature and
set time slots Three operating modes: Heating, Cooling and Automatic

RAPID AND EFFECTIVE DEFROSTING

LOW NOISE LEVEL
Noise reduction insulation on all panels and rotation speed of the compressor and fan automatically adjusted to reduce noise to the minimum.
Sound levels are measured and qualified by the independent French laboratory of the Centre de Transfert de Technologie du Mans (CTTM).

OPTIMAL PERFORMANCES
Optimal Twist: Titanium heat exchanger in a PVC housing, efficient and corrosion resistant.
2D Technology :inverter compressor, higher COP thanks to the Hz by Hz variable speed motor.
DC Brushless: variable speed fan motor ensures optimal performance.

SOLUTION CONNECTÉE
PolyConnect inside: WiFi module included. Remote management with a smartphone and supervision by our TechniCenter.
4G optional

INTELLIGENT OPERATING MODE
PolySmart Control: the heat pump autoregulates its output depending on the water and air temperature.

ENERGY EFFICIENCY
– Full-Inverter Technology,
– Low impact R32 refrigerant,
– Enhanced COP.
AQUAVARIATION SELECTION SOFTWARE
Choose the right heat pump
Project location, period of use, pool characteristics, all the parameters are used to provide THE personal solution for your client: besides the heat pump model adapted to the customer, Aquavariation provides an estimate of the resulting energy costs and the temperature rise time required at the start of the season.
Aquavariation provides an estimate of the resulting energy costs and the temperature rise time required at the start of the season.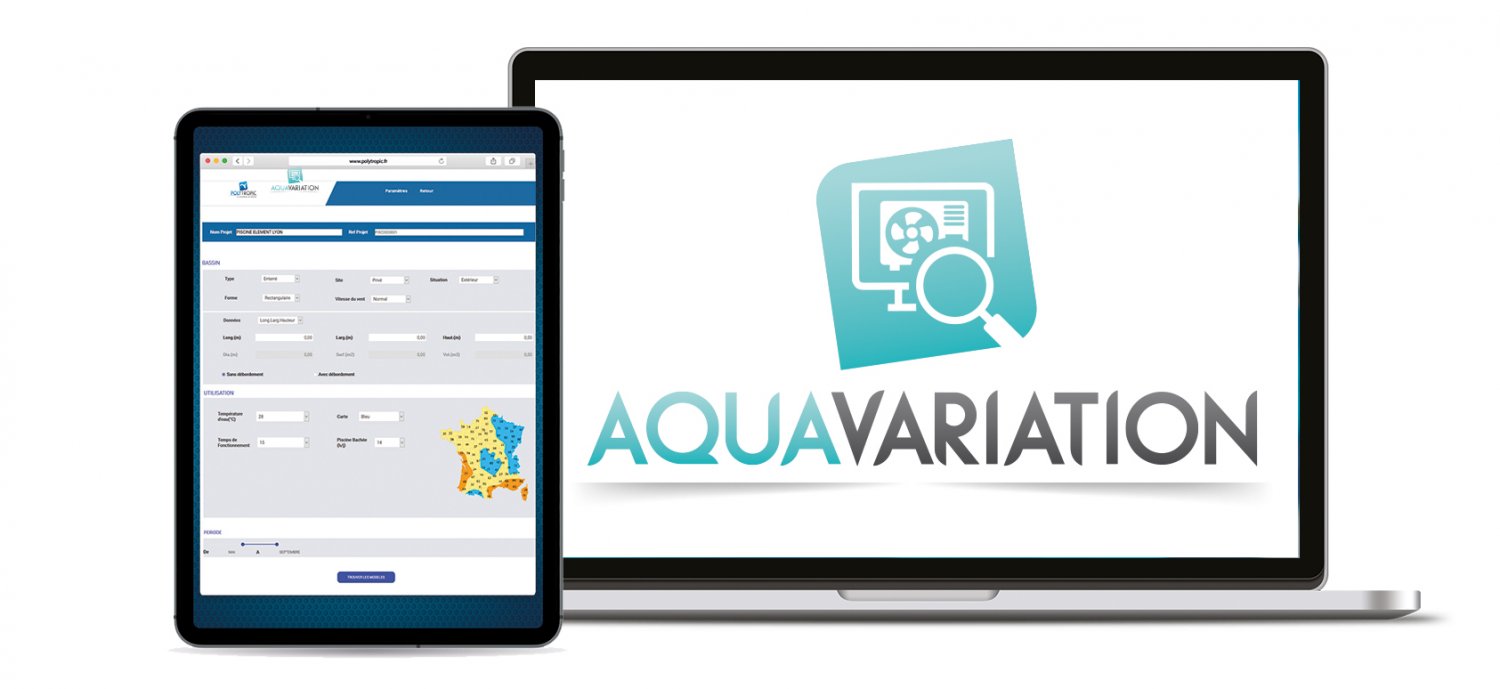 Protecting endangered forests : a global imperative
Each of your Polytropic purchase orders is converted into trees planted in an endangered forest. You therefore contribute – up to one or more trees depending on the amount invoiced – to the Planète Urgence program combining economic development and environmental protection for Indonesia.