PolyConnect, monitoring and connected maintenance
THE CONNECTED SOLUTION FROM POLYTROPIC FOR PROFESSIONALS AS WELL AS PRIVATE INDIVIDUALS
More than just an ordinary heat pump management tool, PolyConnect allows for a direct link to the POLYTROPIC Technicenter and enables SECURE REMOTE MANAGEMENT of our heat pumps:monitoring, preventive maintenance, and easy servicing.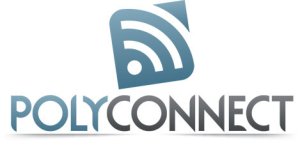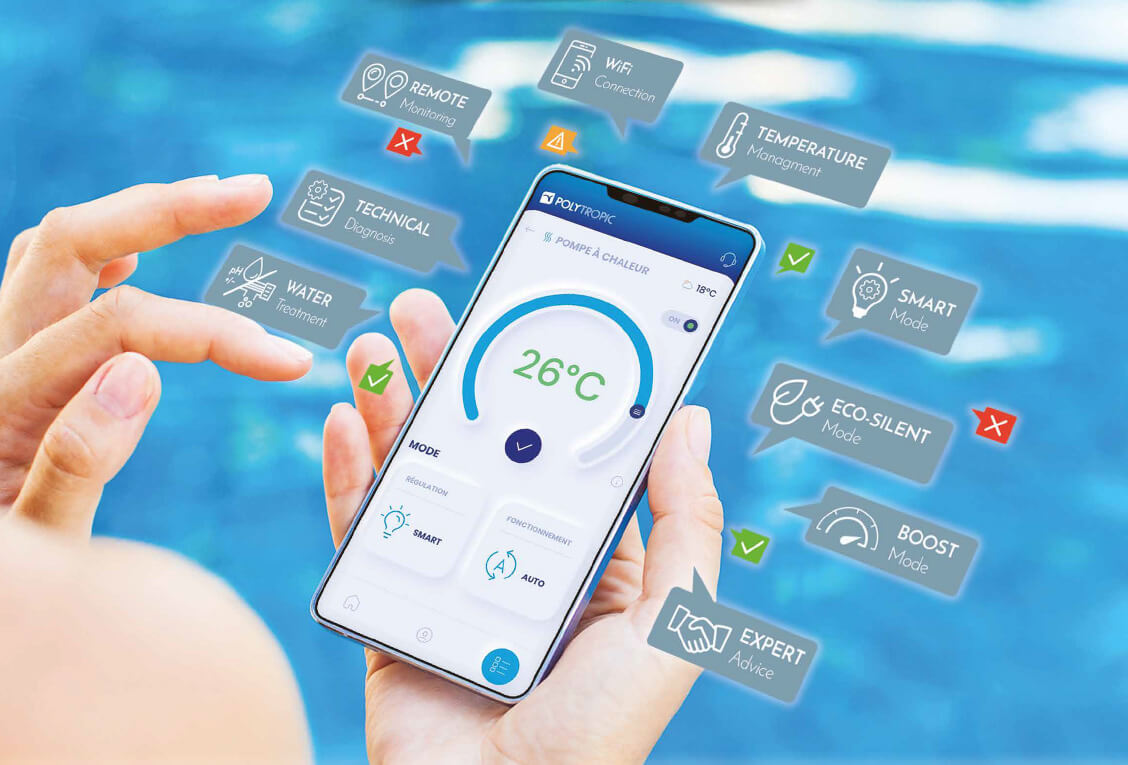 Benefits for pool professionals

SIMPLIFIED INSTALLATION
A WiFi device is fitted as standard inside all our Inverter heat pumps (available in 2022) and is easily accessible through a side panel.
Simply connect the heat pump to the customer's WiFi network by scanning the QR code on the machine, entering the network security code and pressing the button on the WiFi device to pair.

REMOTE MANAGEMENT
A true preventive maintenance tool, the information is transmitted to our TechniCenter, which can then remotely anticipate problems, access the settings and adjust, optimise or even update the heat pump accordingly.
The connection via Modbus enables access to all the heat pump settings and allows for their modification in "direct mode".

PROACTIVITY
Thanks to error code feedback, the TechniCenter can remotely initiate an appropriate After Sales service procedure immediately, even before the pool user becomes aware of a possible issue or its consequences.

EXPERT ADVICE
The TechniCenter will be happy to advise you on the efficient management of your swimming pools along with all the possible energy savings for your customer.

EFFICIENCY
PolyConnect is linked to the POLYTROPIC TechniCenter and provides our technicians with an overview of the line of connected systems as well as their individual status.
In the event of an error code, they can access the device settings via their secure interface to resolve the fault. There is no longer any need to send a technician to the installation to check on the problem, collect basic information or make adjustments to the equipment.
Advantages for your customer
Thanks to the smartphone remote management application, your customer will have access to:


+ COMFORT

Access to all settings at any time.
(e.g.: heating your pool or changing the temperature while away from home)

+ EASY TO USE

Access to technical documentation, video tutorials, operating manuals.

is preventive, problems are anticipated and eventual malfunctions corrected remotely.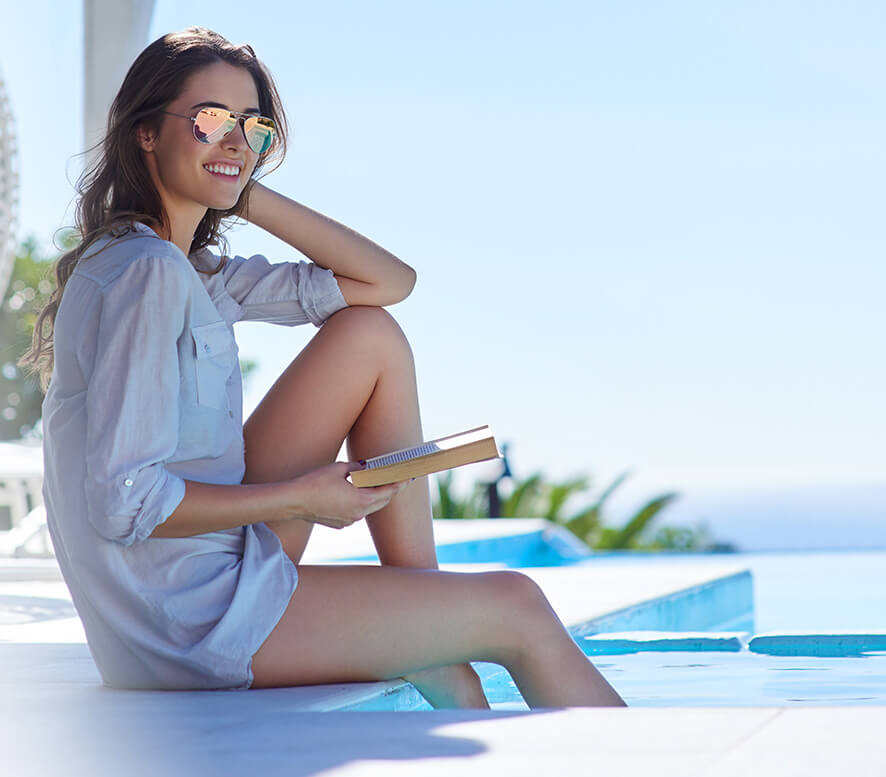 + ENERGY SAVINGS
Possibility of real-time monitoring, correct operation and receipt of advice/scenario notifications. (e.g.: "Don't forget to switch on your heat pump to benefit from
this sunny weekend!")
+ SERENITY
Thanks to our POLYTROPIC customer service specialists who monitor and provide real time remote technical diagnosis and intervention.
CONCLUSION: a functional and well-maintained pool at all times!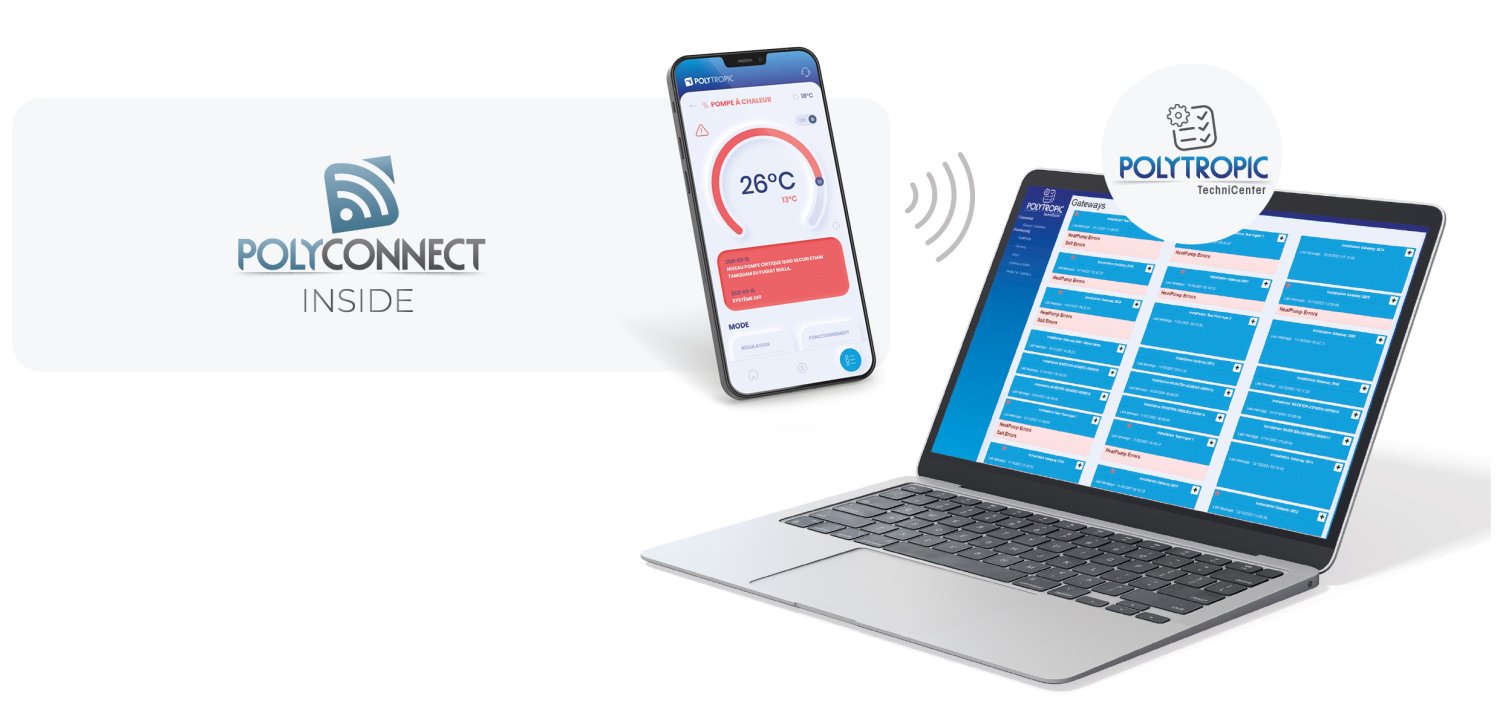 The app in detail
POLYCONNECT IS A SECURE, FREE, AND USER-FRIENDLY APPLICATION
Thanks to an intuitive interface, it enables remote control of the heat pump via a smartphone or tablet: machine status, water temperature, external temperature, filter pump operation, heating temperature set point, operating mode selection, alarms, programming of operating ranges…
A MUST FOR YOUR CONNECTED CUSTOMERS WHO WANT FULL CONTROL OF THEIR DEVICES!
In order to ensure a complete follow-up, all the data collected from the systems connected with Polyconnect, is stored for five years:
• all alarm history
• internal temperature sensor probes
• the operating time of compressors, pumps, etc….
• user settings
PolyConnect was developed by our internal departments and all our servers are based in France (GDPR compliance).
The application can be downloaded from the Apple Store or Google Play,


Consult the General Terms of Use of Polyconnect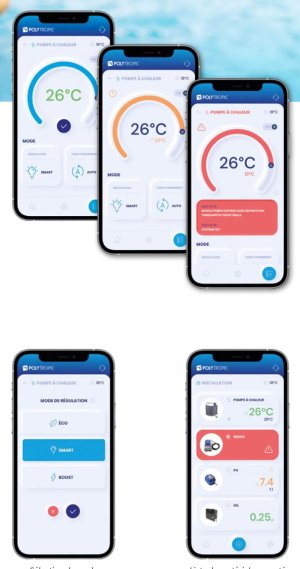 An open system and a solid partnership
Our salt water or chlorine treatment solutions are compatible with PolyConnect and can be remotely managed via the mobile app, with the same functionality and history as the Polytropic heat pumps.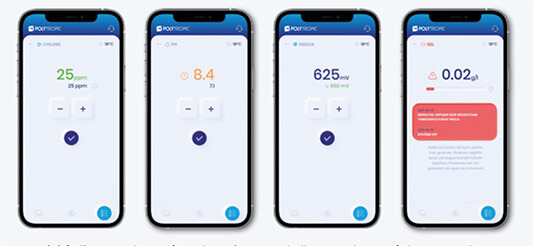 PolyConnect is installed as standard on the: