INDOOR INVERTER LINE - NEW!
Make your pool heating disappear
Discretion and aesthetics for this pool heat pump installed inside the pool to keep out of sight. A POLYTROPIC exclusivity.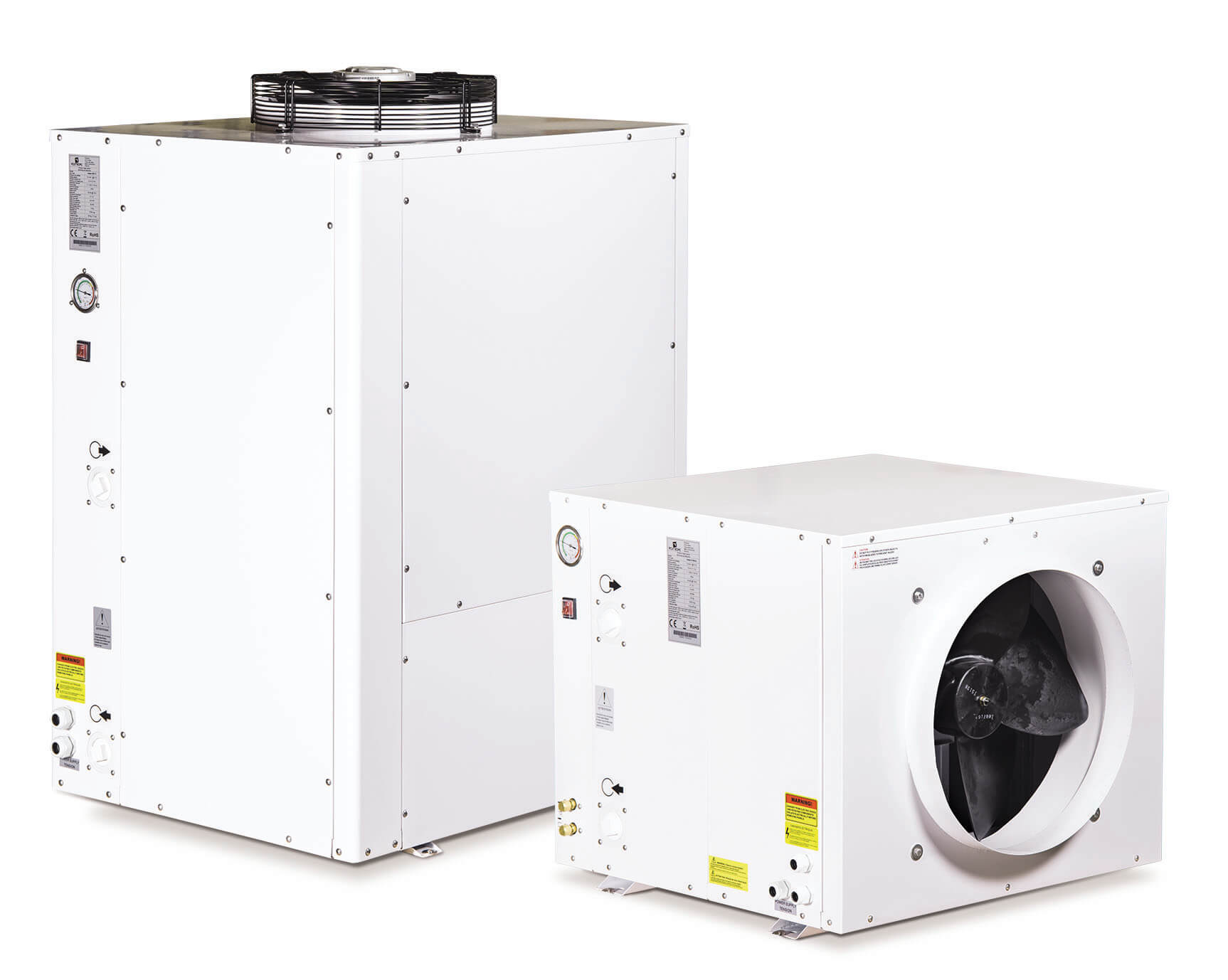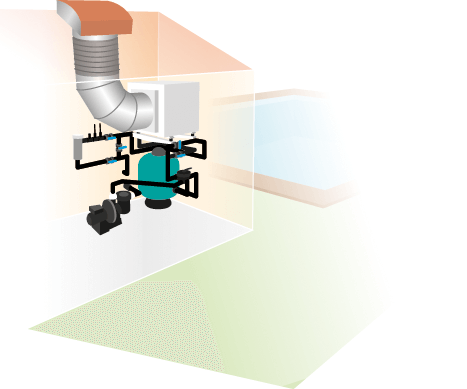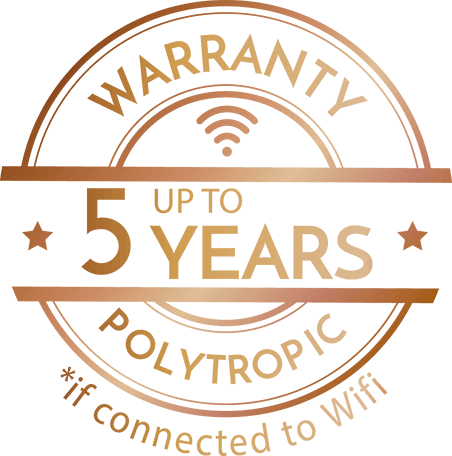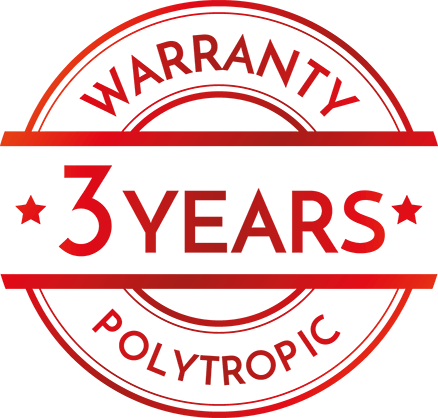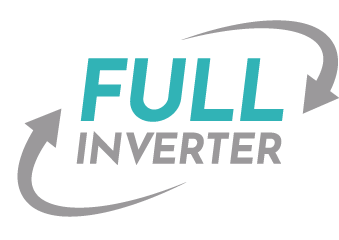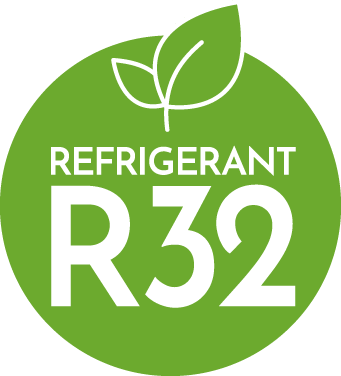 • No more noise issues: install the Heat Pump in the pool house which will act as a noise barrier.
• Invisible and almost inaudible from the outside, this exclusive swimming pool Heat Pump disappears from sight.
• Less than 80 cm in width to pass through any pool house door:
– Designed to pass through standard size doors for an installation in existing pool houses.
– Perfect for renovation
• Variable Speed Fan driven by a pressure sensor on the evaporator:
– Self-regulated air flow to minimize air-flow requirement (and thus noise level) whilst meeting heating requirements.
– The air-flow is automatically regulated in accordance with weather changes and pressure losses (if the installation requires extra air-ducts or grills).
• Several hydraulic connections:
Hydraulic connections available on two sides of model XM: you will always have a solution to install the INDOOR swimming pool heat pump, to suit all technical room configurations.
FEATURES & BENEFITS

SIMPLE INTUITIVE OPERATION
An intelligent LED display, developped specifically for:
– Programming and visualising the temperature
– Setting the calender and operation periods
– 3 operating modes: Heating, Cooling and Automatic

EFFICIENT AND RAPID DEFROSTING
A 4-way valve allowing:
– Reverse-cycle defrosting
– Operation at low temperatures

OPTIMAL COP
An intelligent electronic expansion valve is incorporated adapting the flow of cooling gas in accordance with the working conditions.

OPTIMISED PERFORMANCES
A variable speed fan to guarantee optimum performances

OPTIMISED PERFORMANCES
A robust, effective and silent rotating or scroll compressor

OPTIMISED PERFORMANCES
A PVC/Titanium spiral condenser that is insensitive to corrosion.

CONNECTED SOLUTION
Compatible with the POLYCONNECT PRO and LITE remote management systems
EXCLUSIVE 'LOW TEMPERATURE' SYSTEM
Protection of the heat pump at temperatures below 0°C, except Indoor S
TECHNICAL SPECIFICATIONS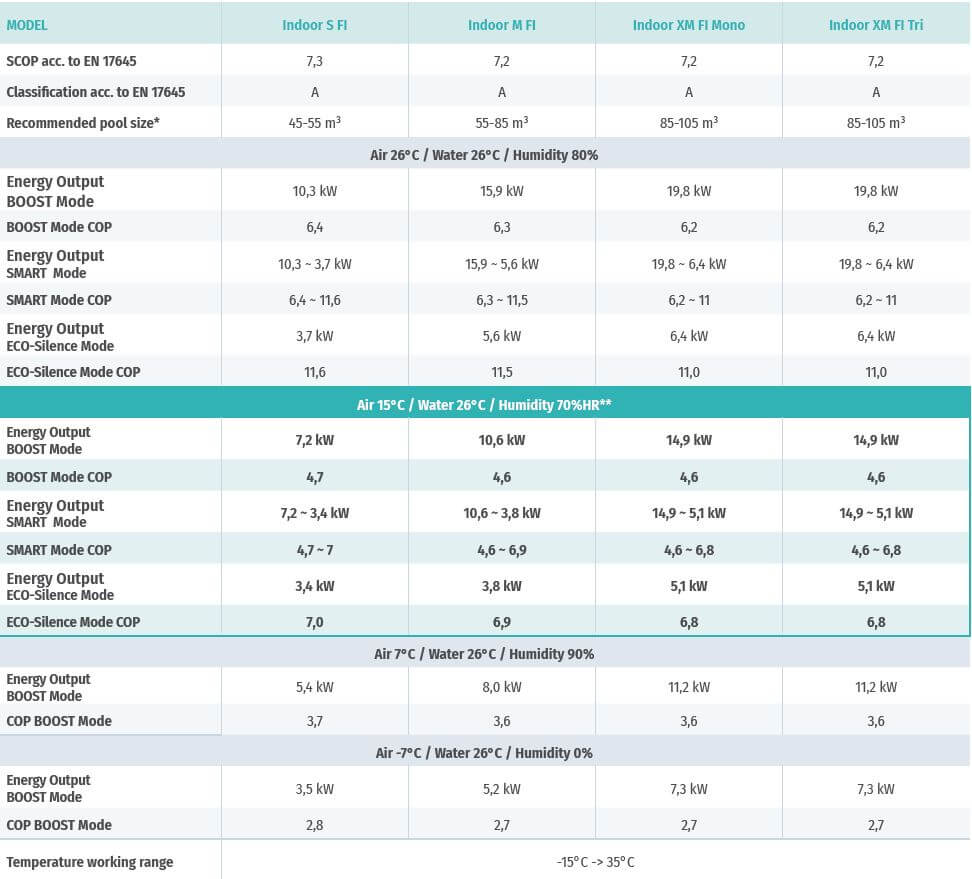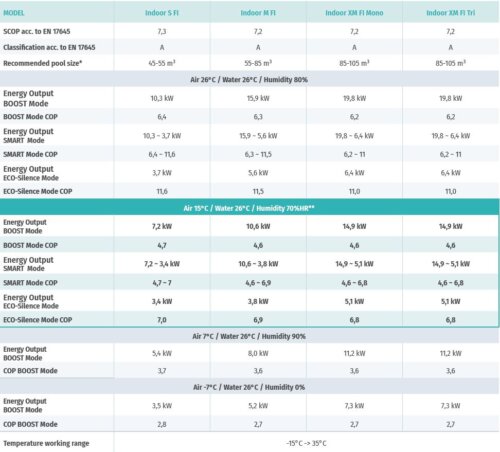 *As per FPP recommendations
Accessories for installation and room ventilation available on request.