MASTER-INVERTER LINE - NEW DESIGN
The intelligent swimming pool heat pump!
Control your heat pump in silence with this swimming pool heat pump with integrated FULL INVERTER Technology.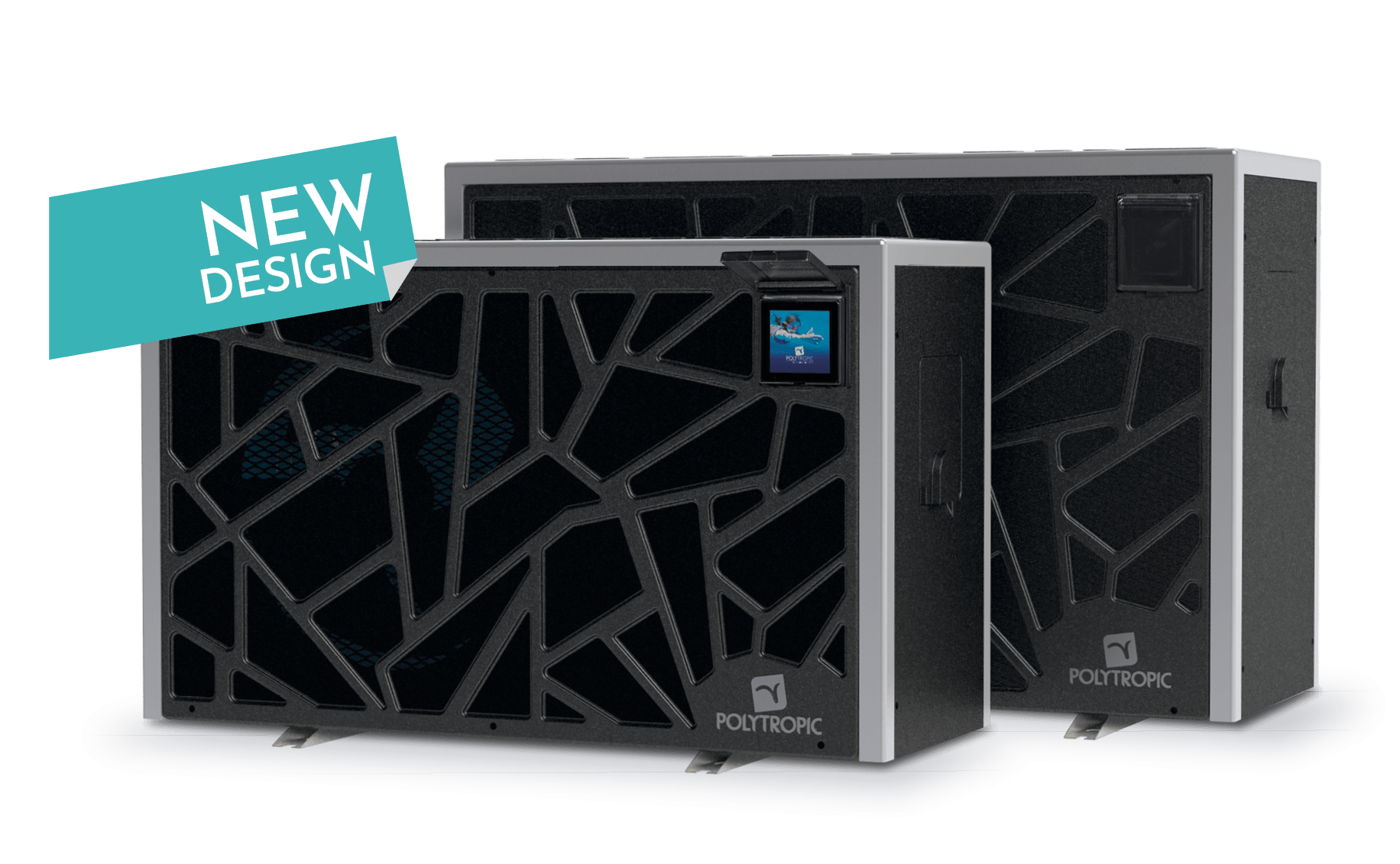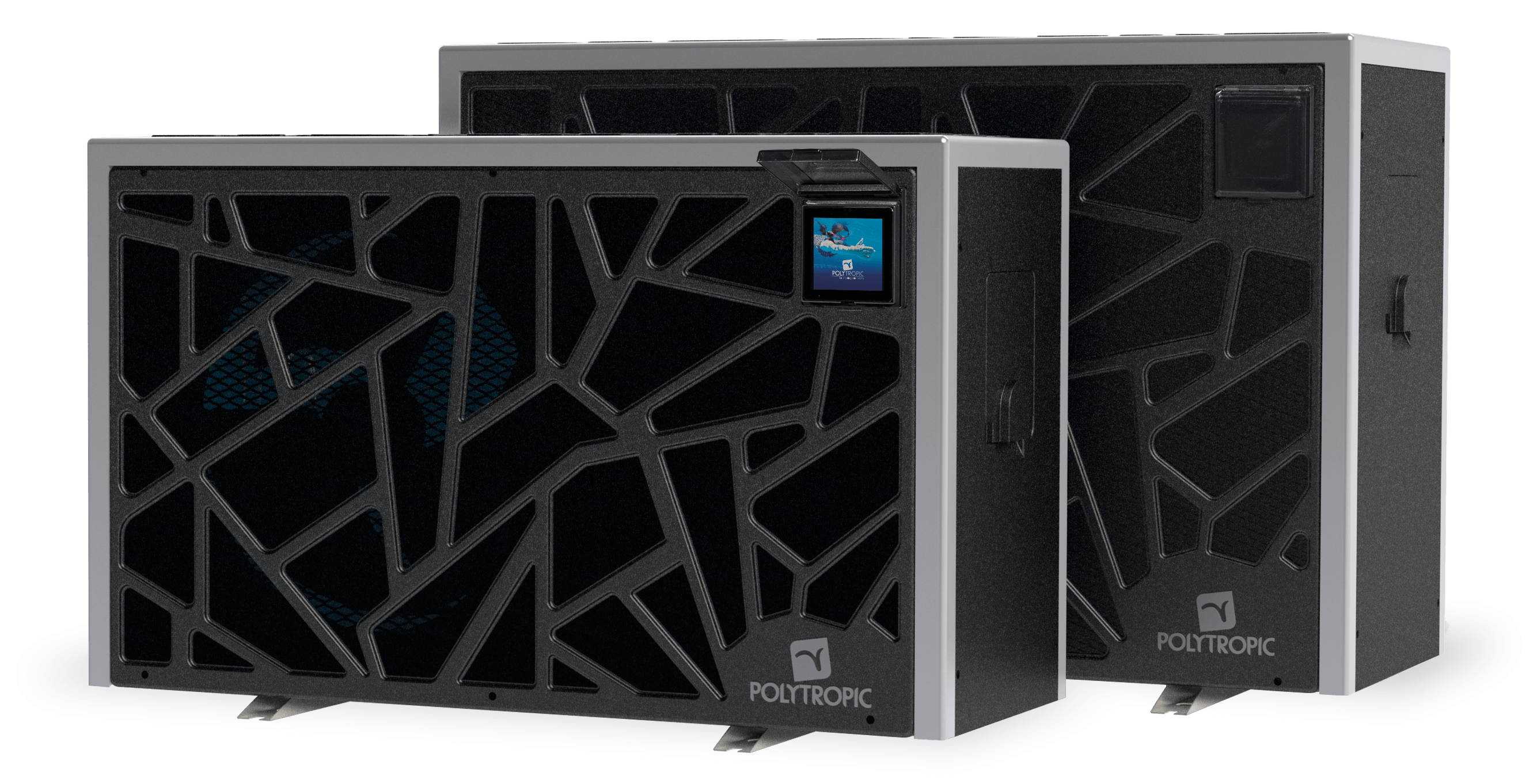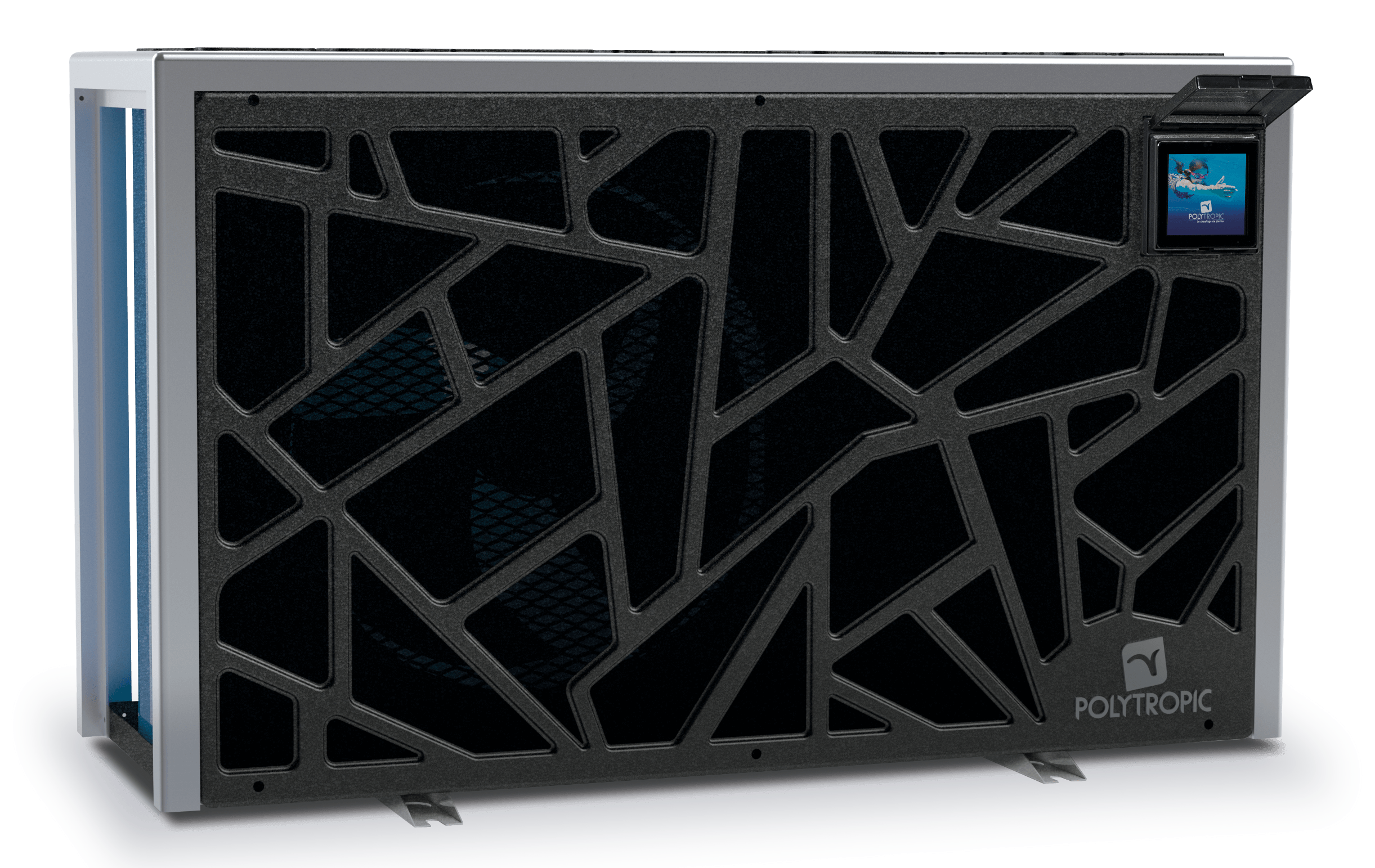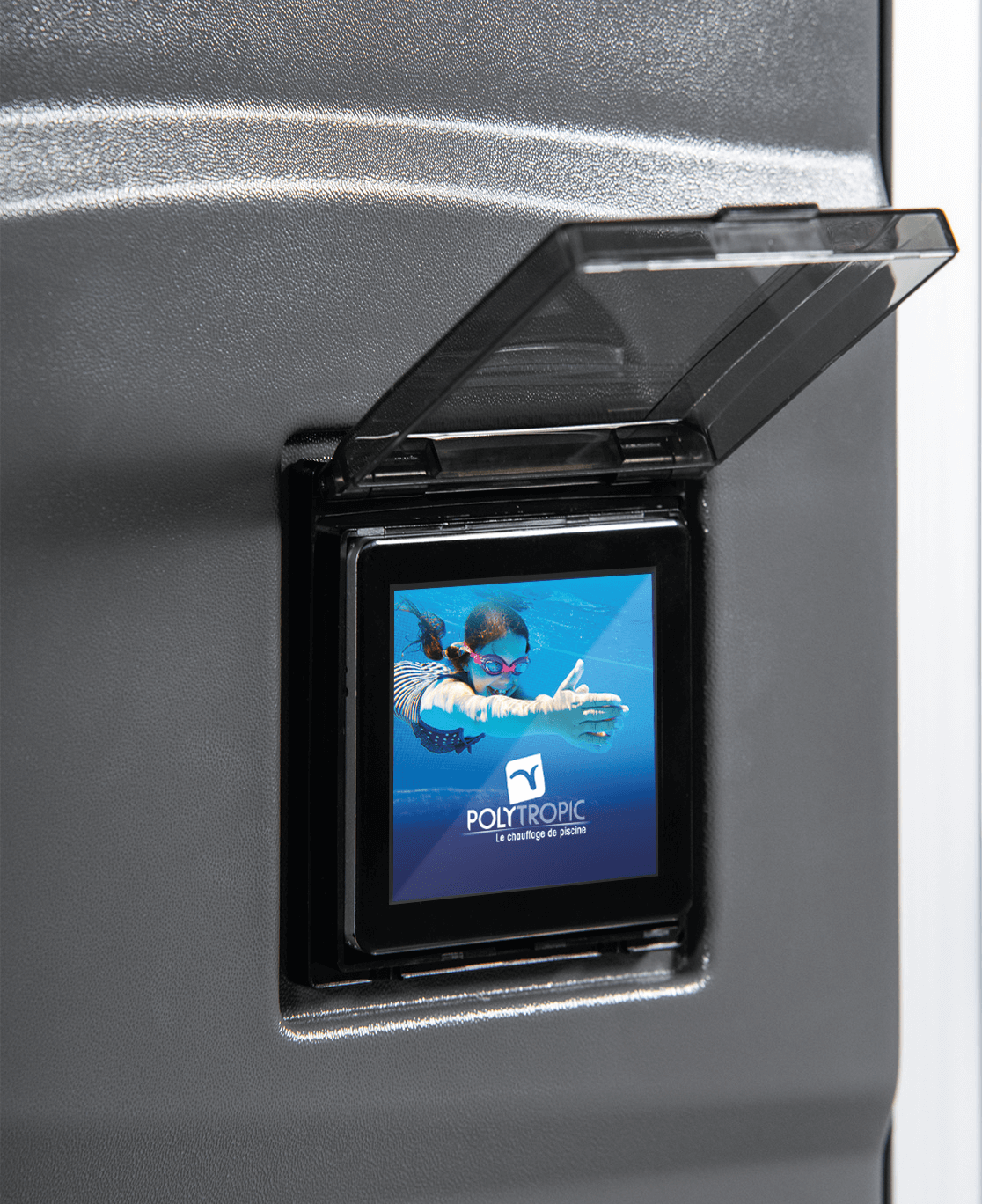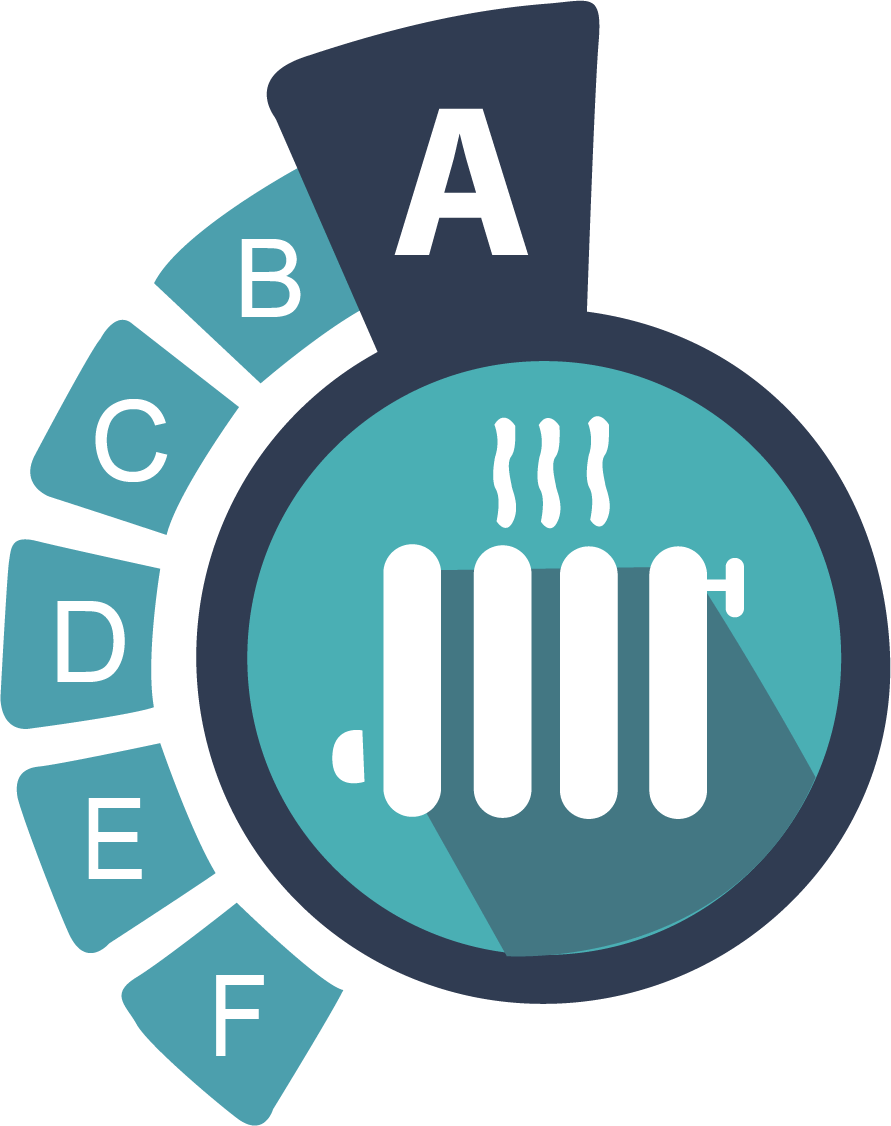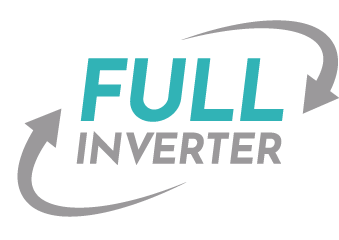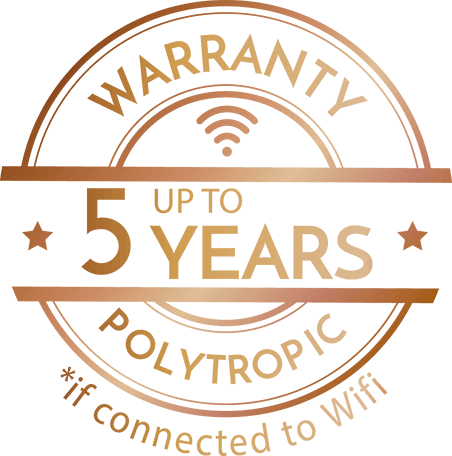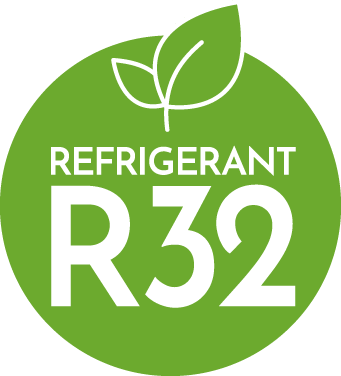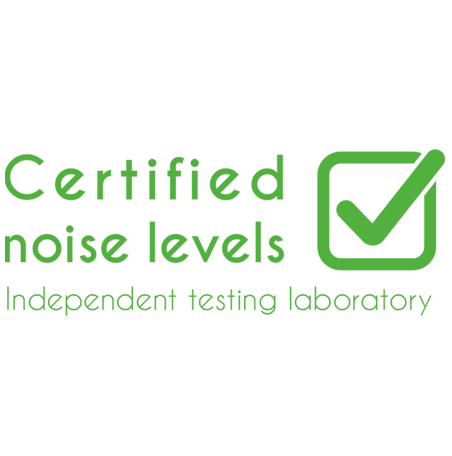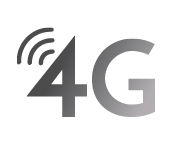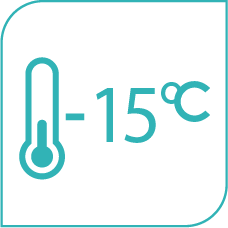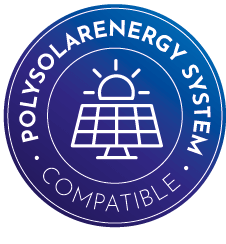 Thanks to its smart, exclusive regulation system, the Master-Inverter heat pump regulates its power depending on the water temperature but also depending on the surrounding temperature to always guarantee the right bathing temperature, the best COP and the lowest sound level!
3 running modes:
– BOOST mode: use of 85% to 100% of the power to guarantee a fast temperature rise,
– ECO-silence mode: the COP and sound level are privileged, the fan runs at minimum speed and the compressor
runs to favour the COP,
– SMART mode: the power and the sound level adjust automatically depending on the outside temperature and the temperature of your pool.
Intuitive TFT colour touch screen as standard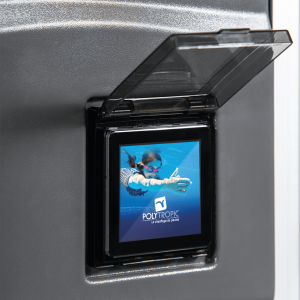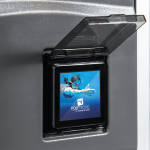 Large 4" touch screen with clearly readable colour interface for easy and intuitive navigation.
PolyConnect2.0 Inside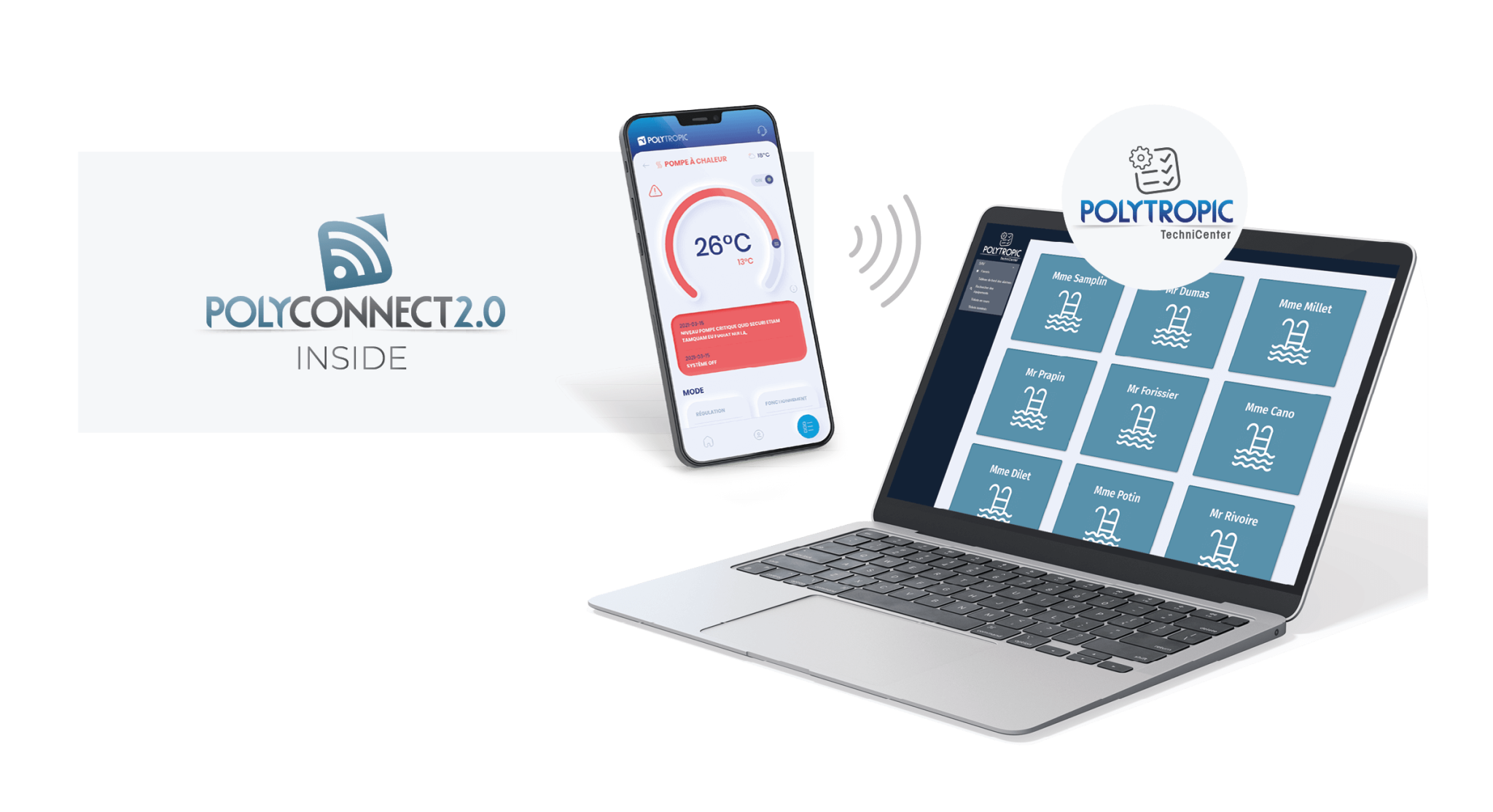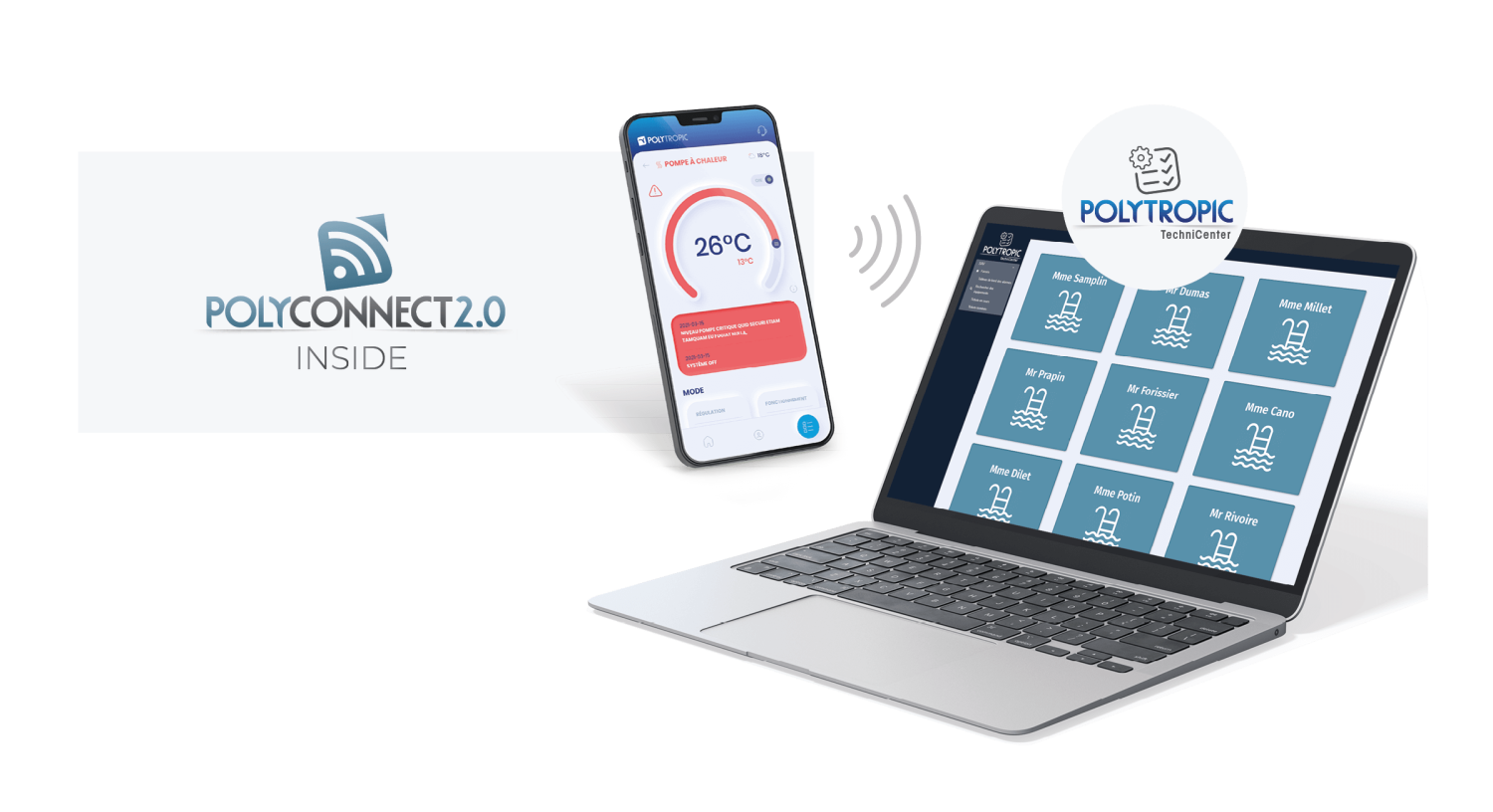 Easily connect the heat pump by scanning the QR code, control via the free app and get secure remote monitoring for preventive maintenance and remote diagnosis by Polytropic technicians.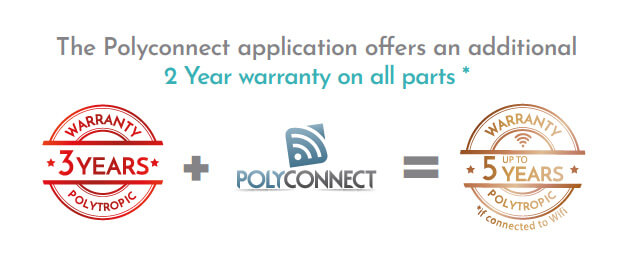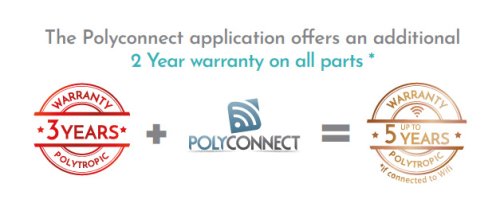 FEATURES AND BENEFITS

SIMPLE AND INTUITIVE OPERATION
Color digital touch screen.
Three operating modes: Heating, Cooling and Automatic.

exclusive «LOW temperature» system
– Reverse-cycle defrosting,
– Preheating of the compressor housing,
– Antifreeze system for the evaporators condensation,
– Automatic piloting of the 'low temperature' system.

LOW NOISE LEVELS
Noise reduction insulation on all panels and rotation speed of the compressor and fan automatically adjusted to reduce noise to the minimum.

optimal Performances
Optimal Twist: Titanium exchanger in a PVC housing, efficient and corrosion resistant.
2D Technology :inverter compressor, higher COP thanks to the Hz by Hz variable speed
motor..
DC Brushless : variable speed fan motor ensures optimal performances.

intelligent operating mode
PolySmart Control : the heat pump autoregulates its output depending on the water and air temperature.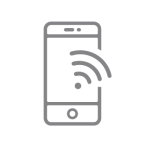 CONNECTED SOLUTION
PolyConnect inside : wifi module and 4G card included allowing for remote control and supervision from our Technicenter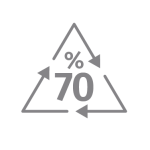 RECYCLED MATERIAL
Casing made from 70% recycled material and UV treated
AQUAVARIATION SELECTION SOFTWARE
Are you a pool professional?  Select and parameterise your customers' heat pumps using Polytropic's Aquavariation software.
Choosing the right power of a pool heat pump according to the characteristics of the project means above all optimising energy consumption, controlling the budget and maximising the pleasure of use.
Thanks to the Aquavariation software, you can offer your customer a tailor-made solution.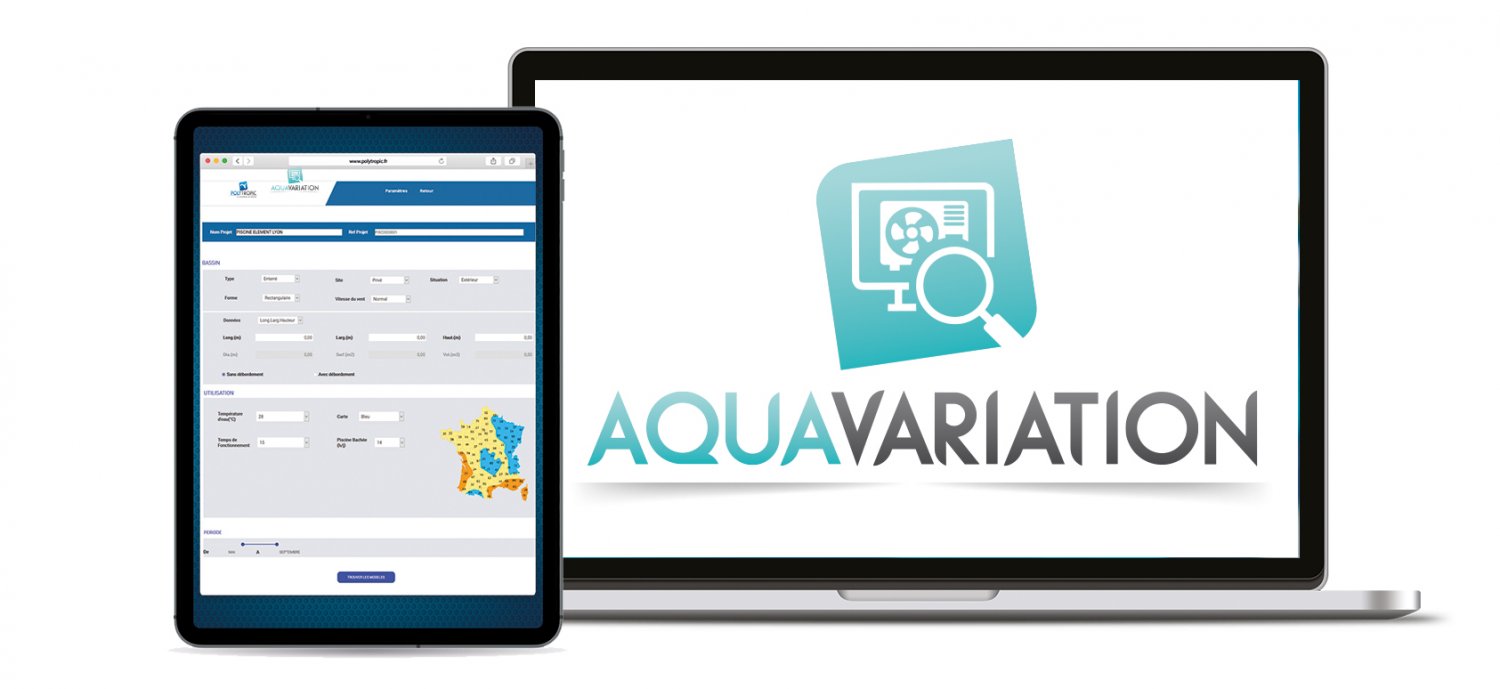 DOING YOUR PART FOR THE PLANET
At Polytropic, we are committed to reforestation and the preservation of endangered forests. When you order a swimming pool heat pump, you contribute one or more trees, depending on the amount invoiced, to the Planète Urgence programme, a non-profit organisation that combines the economic development of local populations and the protection of ecosystems in Indonesia.