OTTIMO LINE
Unique design and high technology
Silence and design: you will want it to be seen but not heard!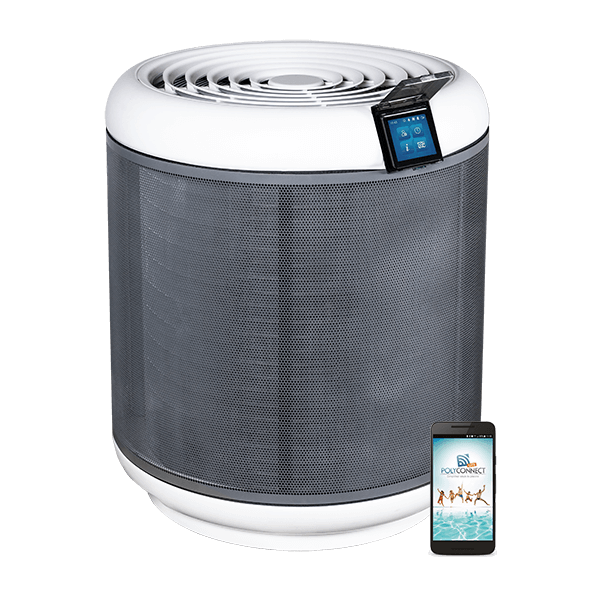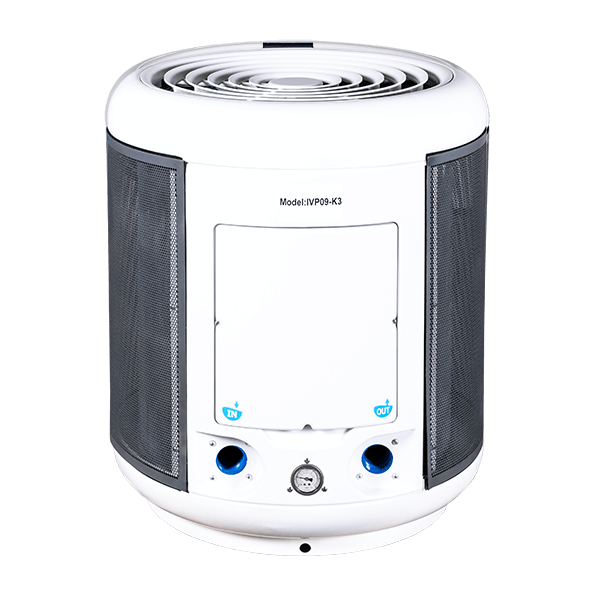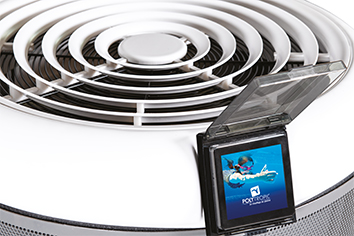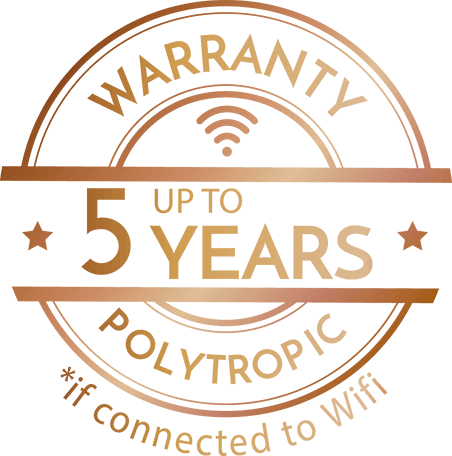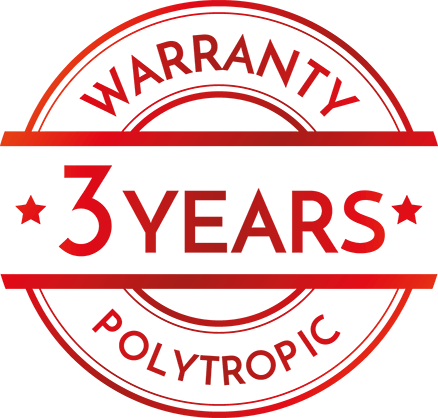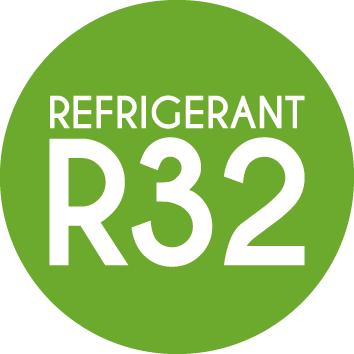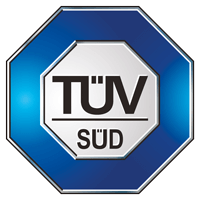 With its Inverter technology, its design and its vertical air discharge, OTTIMO is a compact and discreet heat pump, perfect for tight spaces.
EXCLUSIVE REGULATION
– Optimization of the power required for maintaining the temperature of the pool by cross-referencing air temperature
with water temperature data.
– Anticipation of the pool's energy needs thanks to an advanced double-entry regulation.
– An overall higher COP during the season and lower noiser levels.
3 OPERATING MODES
Boost Mode: the heat pump will raise its heating capacity to near full capacity in order to heat the pool water rapidly
Smart Mode: the output and the noise levels are automatically optimized taking into account the air and the water temperature
ECO-Silence Mode: the maximum power output is limited in order to prioritize noise over heating power.
INVERTER TECHNOLOGY
and energy savings!
– Inverter compressor with «oversized» exchangers = higher COP.
– Brushless variable speed fan = lower noise levels
– Combination of the Inverter compressor and the Brushles fan motor = automatic regulation of the power of Master-Inverter when the pool does not require full power
COLOR TOUCH SCREEN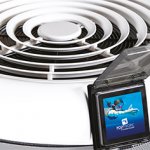 • High capacitive TFT touch screen with a 480×480 resolution IPS panel
• Protected by a layer of thermal toughened glass to ensure maximal resistance
• Large size for good readability: L 72 x H 68 mm, 4'' diagonal (over 10.5 cm)
FEATURES AND BENEFITS

SIMPLE AND INTUITIVE OPERATION
Color digital touch screen.
Three operating modes: Heating, Cooling and Automatic.

LOW NOISE LEVEL
Noise reduction insulation on all panels (ABS Panels).

ENERGY EFFICIENCY
– Full-Inverter Technology,
– Low impact R32 refrigerant,
– Enhanced COP.

OPTIMAL PERFORMANCES
– Titanium exchanger in a PVC housing, efficient and corrosion resistant

INTELLIGENT OPERATING MODE
The heat pump autoregulates its output depending on the air temperature.

Inverter compressor, higher
COP thanks to the variable
speed motor.

CONNECTED SOLUTION
Wifi included.
Compatible with the remote management solutions: Polyconnect PRO and LITE.

A DC brushless variable speed ventilator to ensure optimal performances