Thank you for visiting our stand at the Piscine Global trade show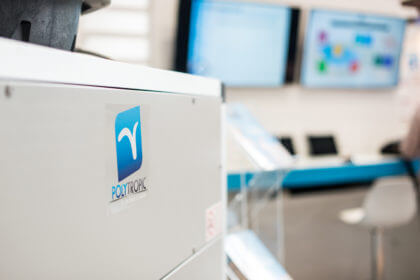 Many of you came to help us celebrate 15 years of POLYTROPIC on our stand at Piscine Global Europe from 13 to 16 November in Lyon, many thanks!
It was also an opportunity to give you the latest edition of the catalogue and present our new projects for 2019: a new generation of heat pumps running on R32 gas, a special refurbishment line, a new pool heat pump for establishments running on propane, new models with built-in Inverter technology and our POLYCONNECT PRO and LITE connected solutions.
"Piscine Global is always an extraordinary place for discussions and encounters, but this 2018 session exceeded all our expectations! It seems that the 2018 season was busy for everyone, innovating projects are ongoing and promise to be very exciting. We are ready to support you for this new season and and hope to see you very soon"

Spurred on by your heart warming comments and very positive feedback, the whole team got back to work with a passion!
If you have any requests for projects or documentation, feel free to contact us.