ADVANCE LINE
The Spring - Autumn solutions
The best suited Heat Pump to secure a longer swim season,
with a stable water temperature of 28°C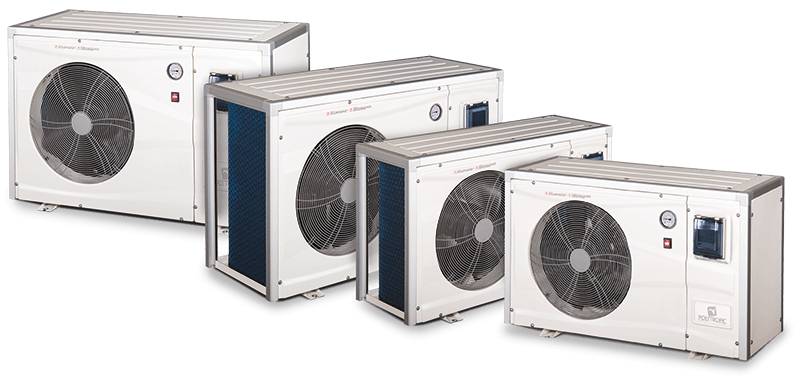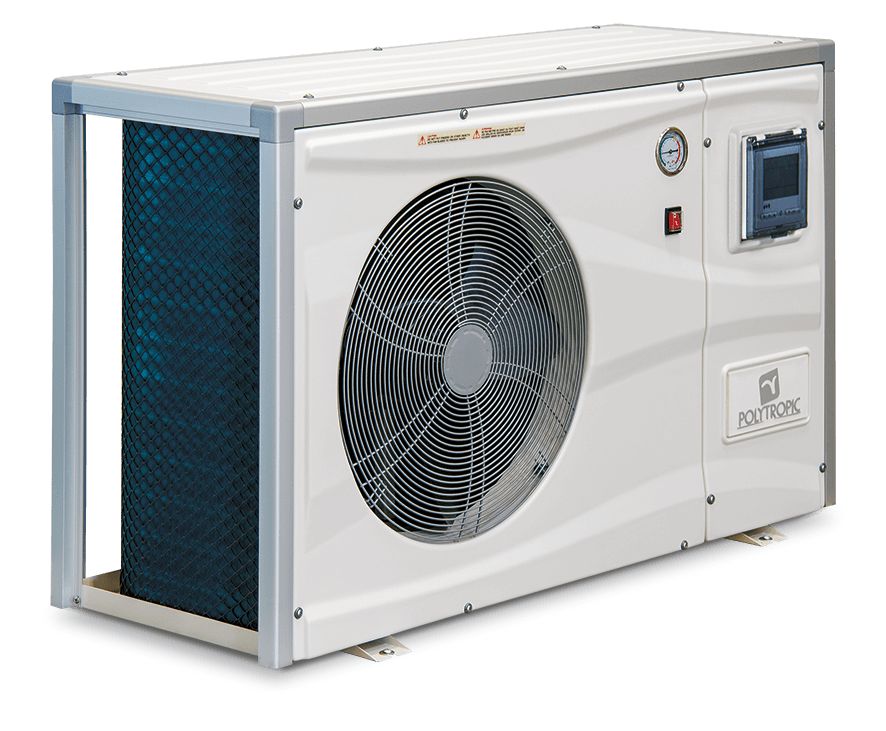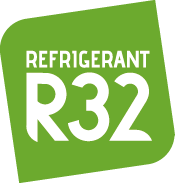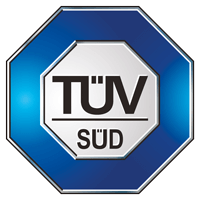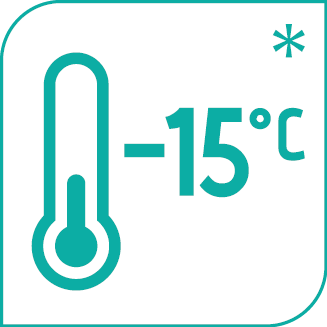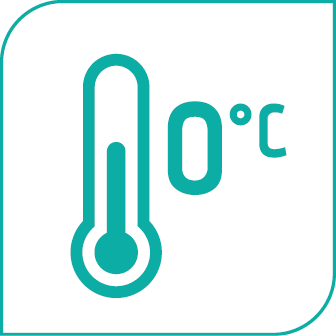 TECHNICAL SPECIFICATIONS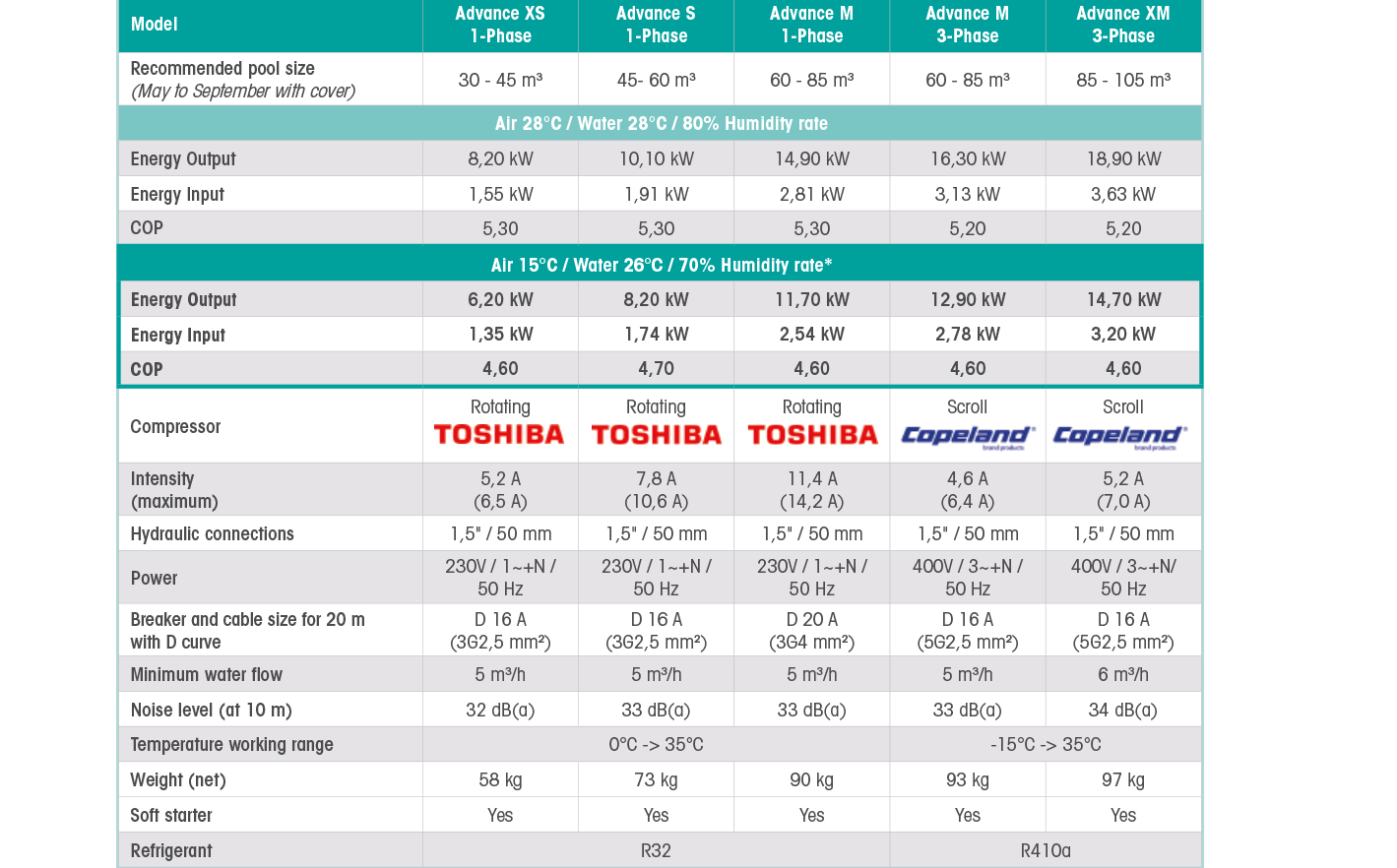 *In accordance with FPP recommendations (French Pool Federation)
The heating capacity, COP and noise levels are TÜV certified.
ACCESSORIES INCLUDED: pool cover, 50 mm hydraulic connection kit, 4 "Silent block" anti-vibration pads, condensate drainage
kit, multilingual user and maintenance manual.
EQUIPMENT ADVANTAGES:

SIMPLE INTUITIVE OPERATION
A smart electronic controller, developed to measure to programme and view the temperature and set time ranges.
3 running modes: Heating, Cooling, Automatic.

FAST AND EFFECTIVE DEFROSTING
A 4-way valve is used to:
– Defrost using cycle reversal,
– Run at low temperature.

CONNECTED SOLUTION
Compatible with the POLYCONNECT PRO and LITE remote management systems

LOW SOUND LEVEL
The panels have sound insulation as standard (ABS bodywork).

OPTIMISED PERFORMANCES
An evaporator with "blue fin" treatments for better corrosion resistance and correct condensation evacuation (hydrophobe).

A PVC/Titanium spiral condenser that is insensitive to corrosion.

A robust, effective and silent rotating or scroll compressor.