RAK LINE
For large sized pools
A heat pump line specially designed for large sized private or semi private pools.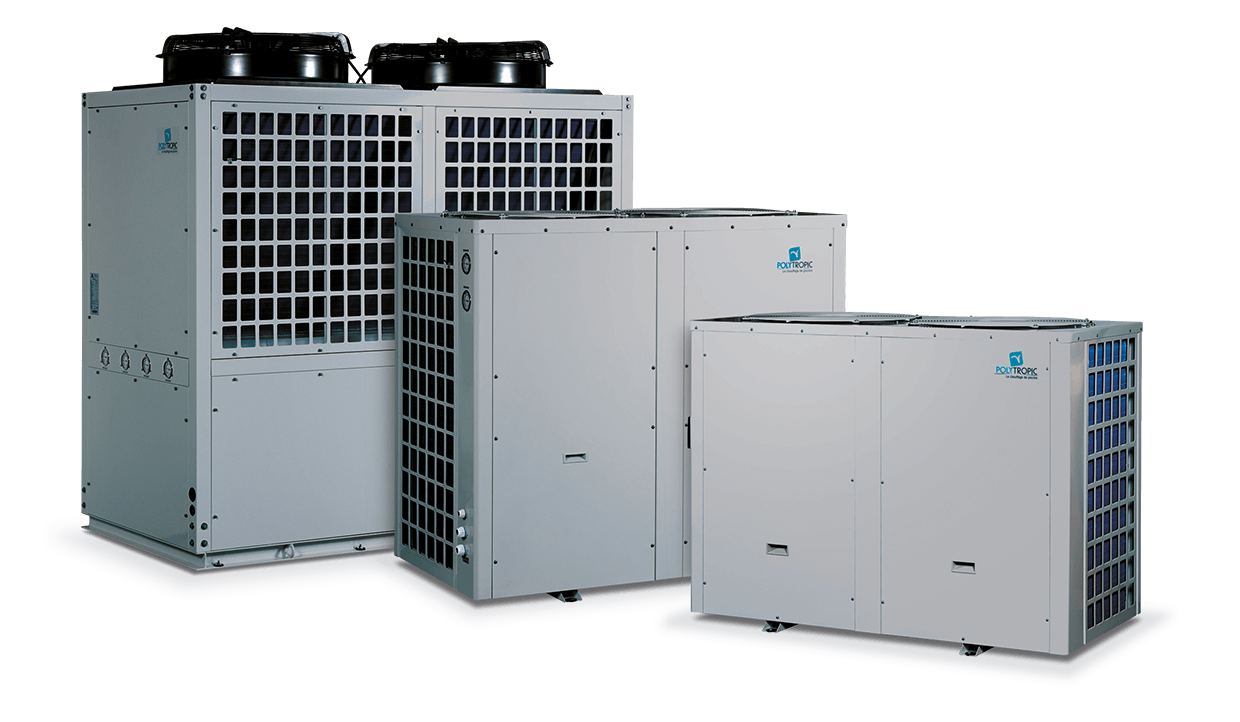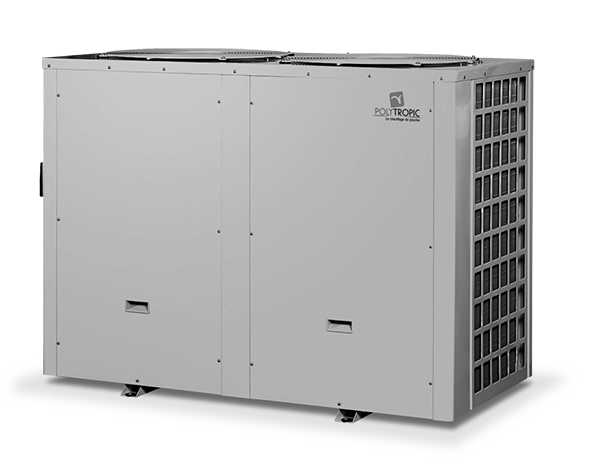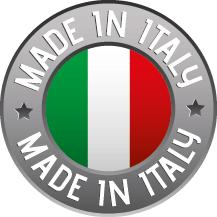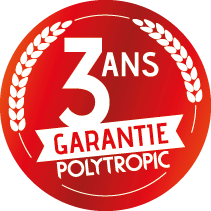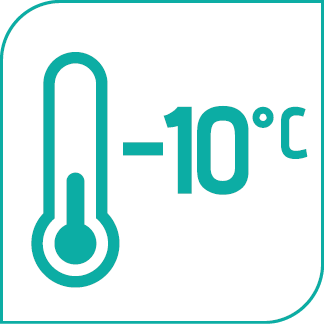 TECHNICAL SPECIFICATIONS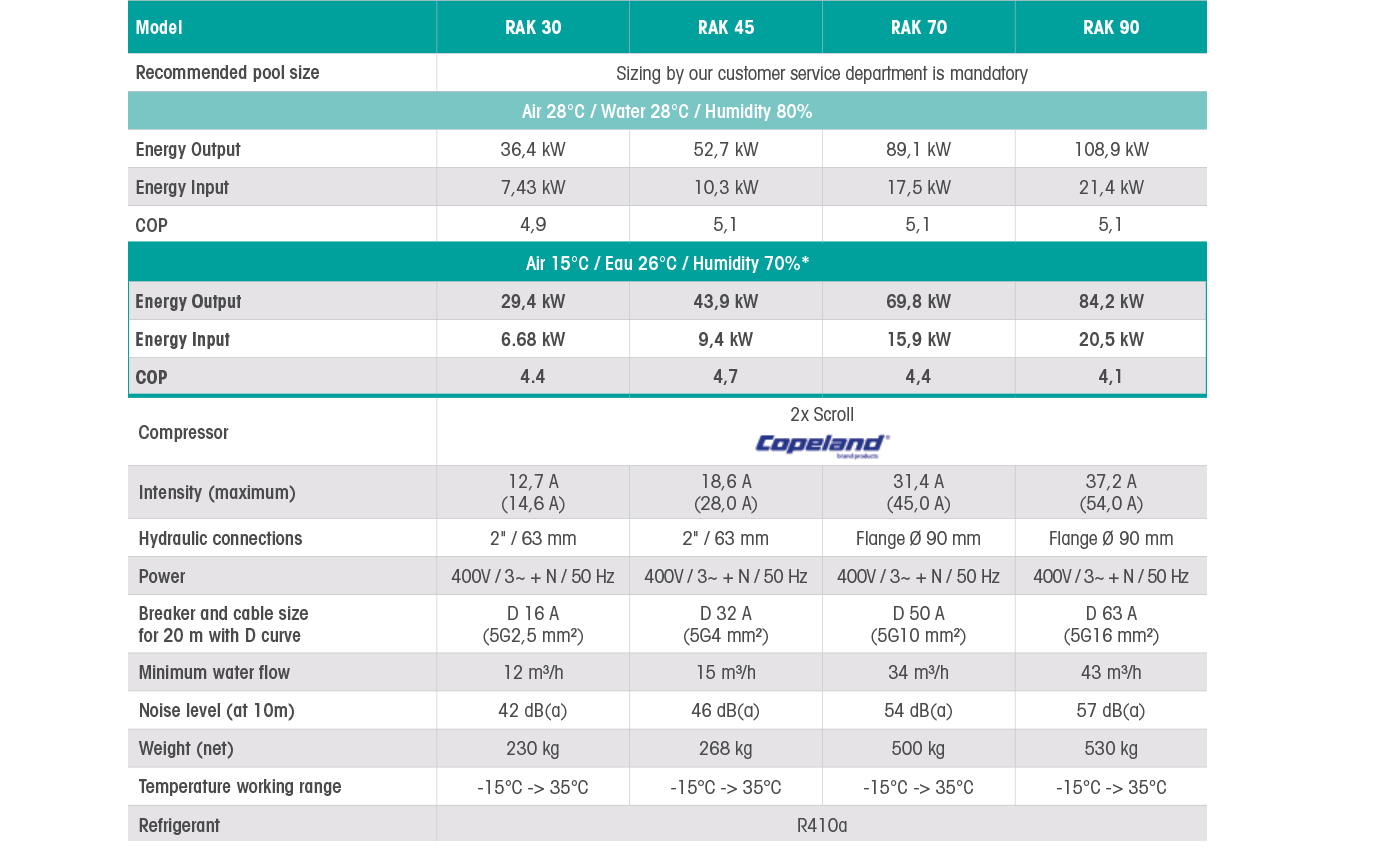 *In accordance with FPP recommendations (French Pool Federation)
ACCESSORIES INCLUDED: hydraulic connection kit, condensate drainage kit, multilingual user and maintenance manual.
FEATURES AND BENEFITS

SIMPLE AND INTUITIVE
An intelligent LED display, developped specifically for:
– Programming and visualising the temperature
– Setting the calender and operation periods
– 3 operating modes: Heating, Cooling and Automatic

EFFICIENT AND RAPID DEFROSTING
A 4-way valve allowing:
– Reverse-cycle defrosting
– operation at low temperatures

OPTIMAL COP
An efficient electronic expansion valve, it regulates the flow of refrigerant gas in accordance with the weather conditions.

LOW SOUND LEVEL
The structure is composed of an aluminium chassis and galvanised steel panels, covered by a thermally bonded PVC film. Panel sound insulation as standard.

OPTIMISED PERFORMANCES
« BlueFins » evaporator for a better corrosion resistance and better evacuation of the condensation (hydrophobic)

OPTIMISED PERFORMANCES
A robust, effective and silent scroll compressor

OPTIMISED PERFORMANCES
A titanium spiral tube exchanger with PVC tank and flow detector with built-in pales

EXCLUSIVE 'LOW TEMPERATURE' SYSTEM
Protection of the heat pump at temperatures below 0°C.

COMMISSIONING AND WINTERING
The technical start-up and the 1st wintering of the machine can be carried out on request by dedicated POLYTROPIC technicians.