Planète Urgence and Polytropic, looking back on the year 2021

Polytropic has been involved with Planète Urgence since 2020 as part of its Mahakam project. As a reminder, this project aims to contribute to the sustainable restoration of the mangrove ecosystem in the Mahakam Delta by reducing the vulnerability of local communities to the effects of climate change.
We are pleased to have been able to contribute to the actions carried out by Planète Urgence during the year 2021.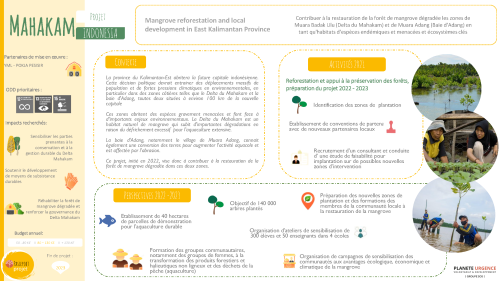 To find out more about Planète Urgence, the Mahakam project or to discover the 2021 activity report, go to Planète Urgence