The Full INVERTER pool heat pump by POLYTROPIC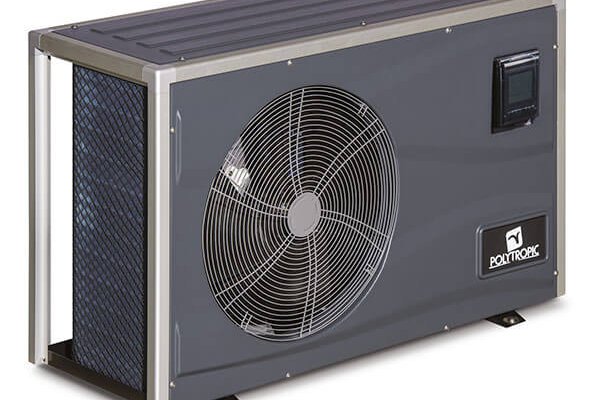 Control your heating silently!
Guaranteed discretion for this pool heat pump fitted with Full-Inverter technology
Inverter technology makes it possible to automatically adapt the compressor and fan rotation speed to your pool heating needs and to weather conditions.
The result: an even more silent heat pump with an optimised output (COP).
COP: increased by up to 40%.
Optimised management of your 100% automated heating.
3 running modes: Boost, Smart-Silent and Eco.
Boost mode: 100% power to raise your pool temperature quickly and effectively.
Smart-Silent mode: automatic power adjustment depending on the water temperature to guarantee low sound levels and a high COP.
ECO mode: When the pool is nearly at the required temperature, this mode prioritises energy savings while lowering sound levels even more.
"Soft" start, no compressor intensity peak.
Titanium exchanger with injected PVC body.
For information about the Master-Inverter heat pump by Polytropic