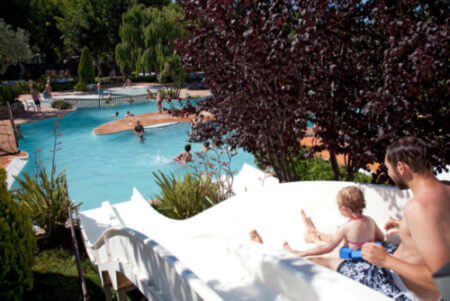 Example of a reference:
It's in the south of France that the 5 star Yelloh! Village camp site Le Sérignan Plage hosts many holidaymakers every year.
Voted best camp site in Europe in 2018, it's true that the Le Sérignan Plage has some serious arguments to justify its top of the range camp site status. Its strengths: its aquaplay and balneotherapy areas.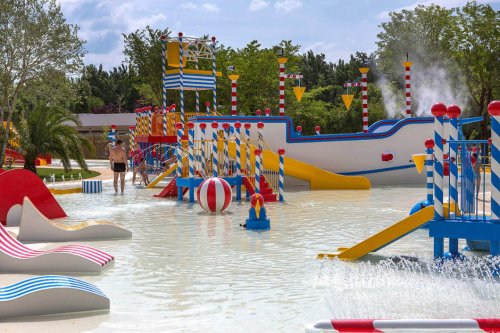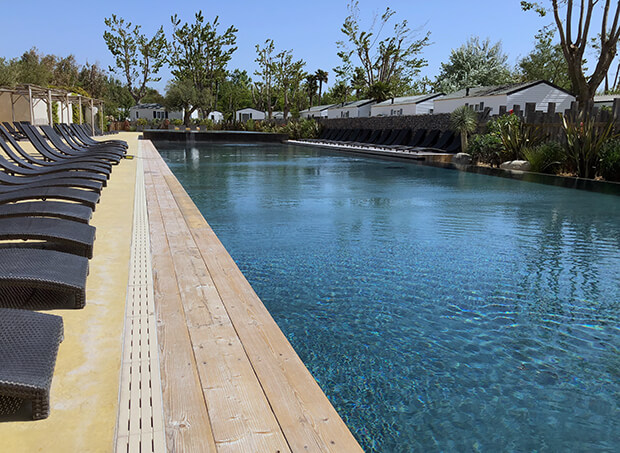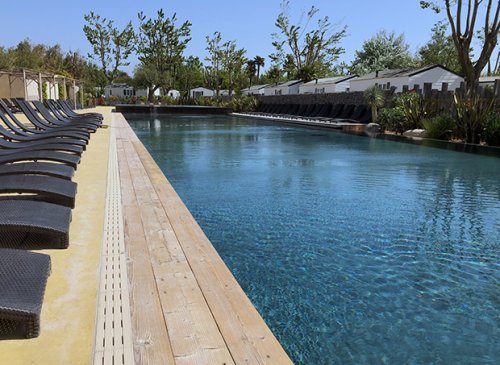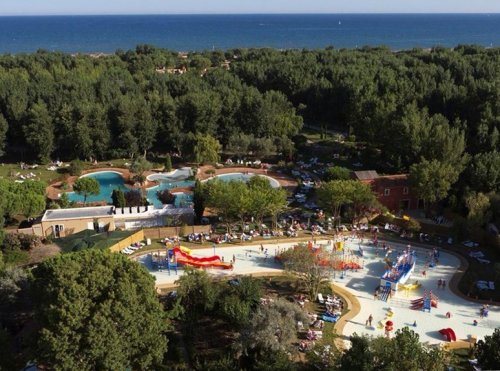 "The Lagoon" is an immense 850 m² aquatic space that has no less than four pools, a paddling pool play area for children and many slides.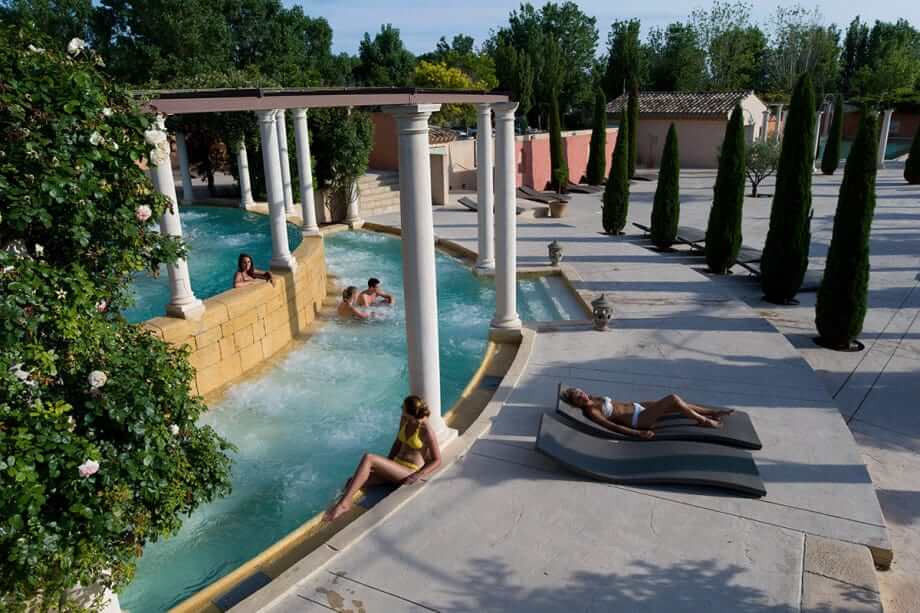 The balneotherapy area has hydromassage baths, bubble baths, massage paths and heated musical pools over a surface area of 2,800 m².

Many types and sizes of pools with different heating needs, an infinity pool, no protection or cover system, intensive use all year round, demanding 5 star clients?
Technical challenge accepted!
The customer's objective is clear: to guarantee their customers water at least at 26°C all year long and whatever the weather to fully take advantage of the bathing and the stay. When searching for reliable equipment and effective technical support, the camp site equipment manager selected POLYTROPIC.
"Very good machine and very good customer service".
The installation of RAK 90 and RAK 45 heat pumps from POLYTROPIC allows the perfect control of every pool's water temperature depending on its type and the needs.
The POLYTROPIC design office installed the set of machines of a total power of 750 Kw in an existing restricted technical area.
The internal technical hotline guarantees water temperature never less than 26°C and on site after sales intervention by a qualified technician within 48 hours if necessary.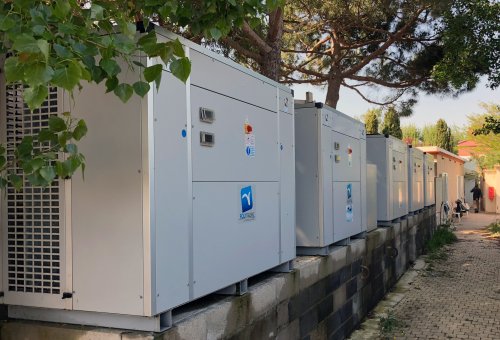 RAK 90 models: lagoon and aquatic play areas. RAK 45 models: slide / infinity pool / balneotherapy areas.

Check out the RAK pool heat pump line specially designed for large pools, hotel pools, camp site pools, town and public pools here