A dream pool on the shores of the Gulf of Oman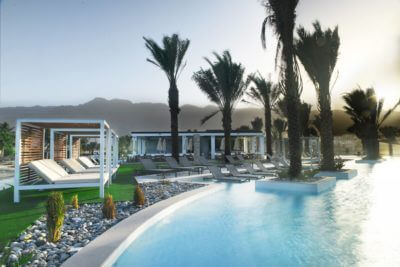 Example of a reference:
In an astonishing panorama of contrasts between the mountains and the Mascate desert is one of the top luxury hotels in the Sultanate of Oman.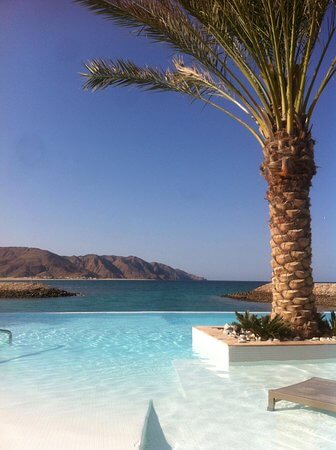 Amongst the resort's multiple equipment, this magnificent infinity pool, with deck chairs and water's edge bars, has a unique view over the Gulf of Oman sea.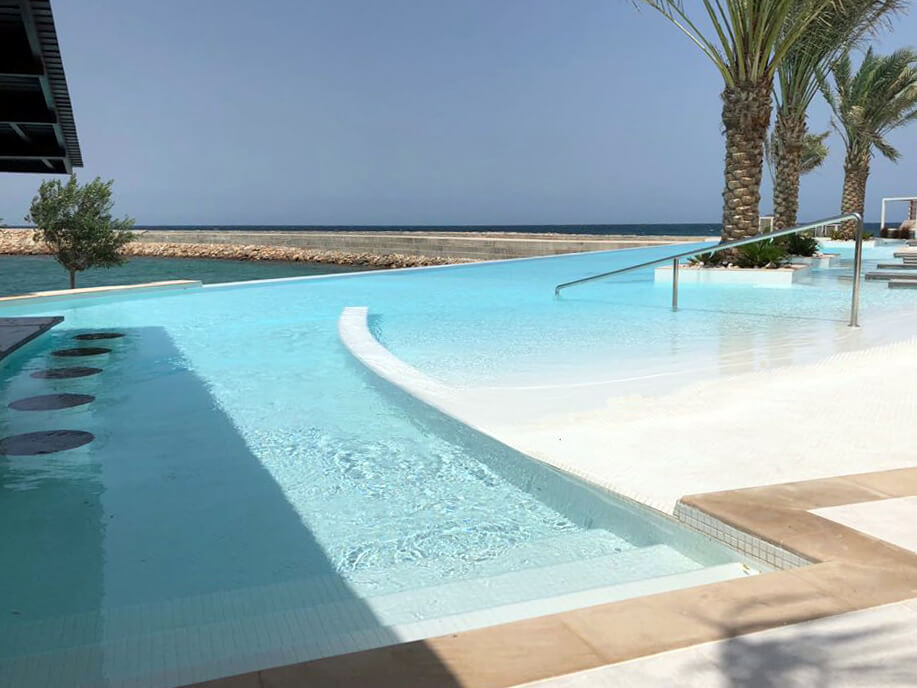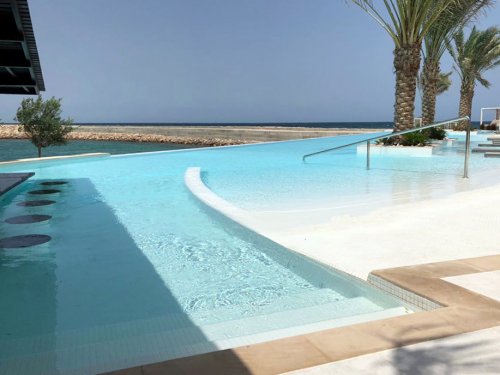 If it is usually complex to heat an infinity pool and keep the water at a constant temperature, the main challenge in this private project was to heat or cool the seaside 25 metre pool without any cover system (cover or shutter) subject to high exposure to winds depending on the climate.

Two RAK 90 Tri and one RAK 45 Tri heat pumps from Polytropic meet this challenge with ease. Their discrete sound levels and appearance make it possible to install them near the pool and perfectly blend into this breathtaking landscape.
Check out the RAK heat pump line specially designed for large sized private or semiprivate pools here