Pool heating: Polytropic's solutions
How to increase the temperature of a pool?
Temperatures rise at the start of the season, and with them the lure of the pool? Unfortunately, the weather conditions are not enough to ensure that the water is warm enough to "swim in"…
The secret to making the most of your pool? Heat your pool with a pool heat pump.
Pool heating is an essential piece of equipment for comfort and for extending the swimming season. It ensures an ideal water temperature all year round, or from May to October depending on the model. The ideal temperature for a swimming pool is generally considered to be 28°C, so you can get in easily, swim, relax and enjoy a moment of pleasure on your own or with your family.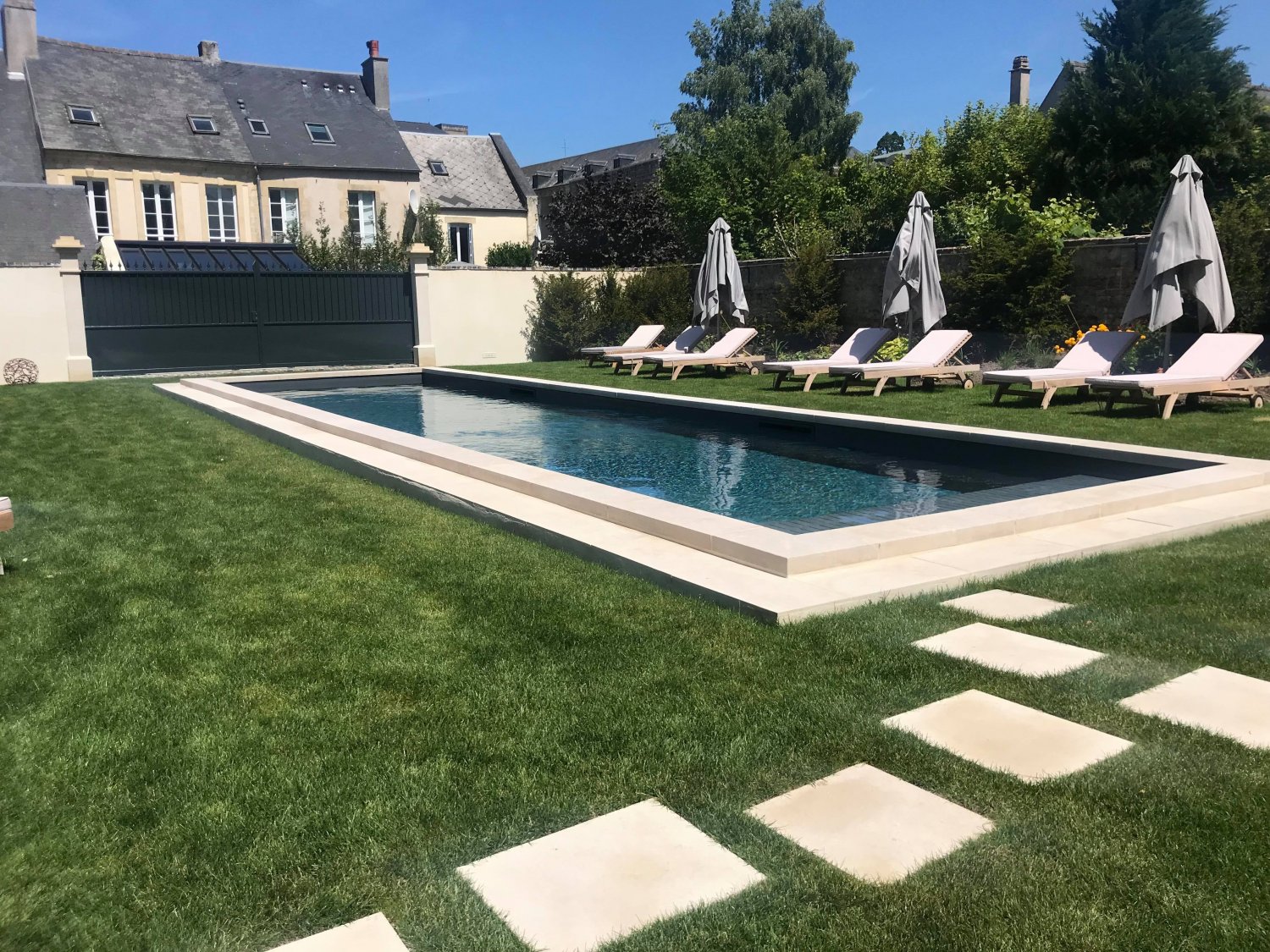 What type of pool heating system should I consider?
Here are the different ways of heating your pool:
Heaters, exchangers, solar systems and above all pool heat pumps – there are different types of equipment for heating pool water.
Your choice of technology will have an impact on efficiency and performance, but also on your budget.
If you live in a very sunny region and you don't mind being dependent on the vagaries of the weather, you can opt for solar equipment, a solar mat or solar cover. However, this will not be very effective. Alternatively, you can opt for a heater, an exchanger or, better still, a pool heat pump, which is currently the most efficient and least energy-consuming pool heating system.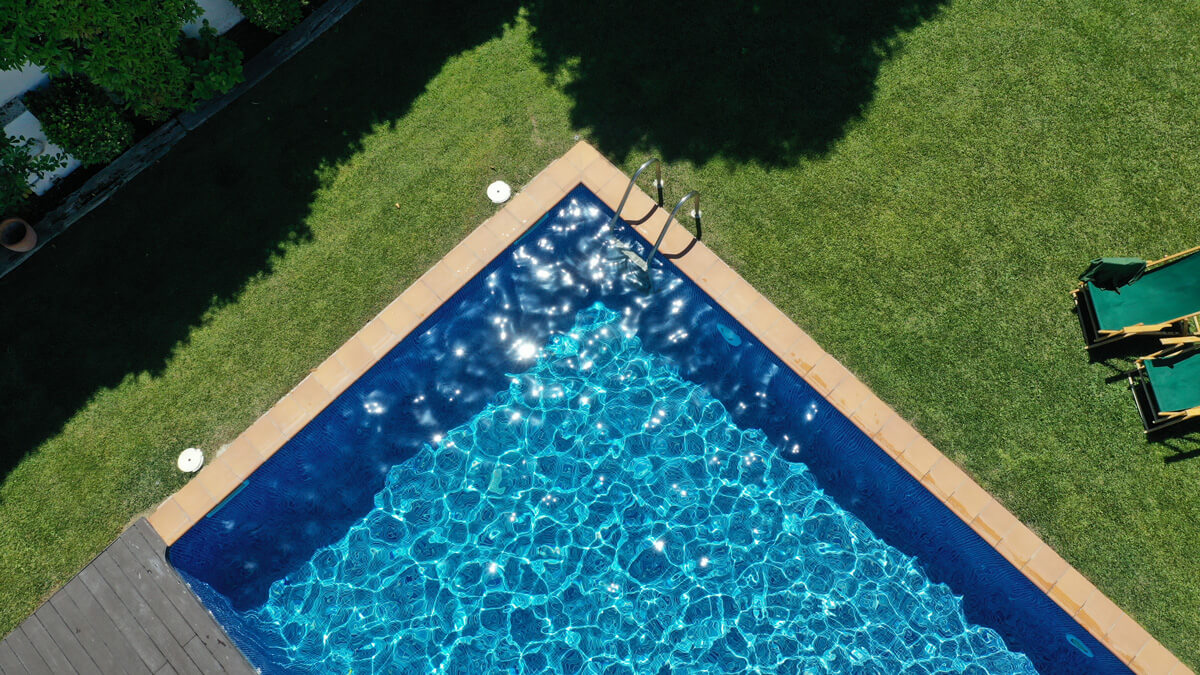 Why invest in a heating system for your swimming pool?
Free yourself from the weather, create ideal swimming conditions and enjoy your pool area with the whole family in complete peace of mind. While purchasing equipment to raise the temperature of your swimming water can represent a substantial budget at the time of purchase, a pool heating system offers a number of advantages:

Maximising your investment
Taking advantage of the fine weather at the end of the summer season by heating your pool is an excellent idea for getting the most out of the investment involved in building or renovating a swimming pool. Pool heating can be seen as a way of optimising your investment in a swimming pool so that you can make the most of it.

Extending the swimming season
Investing in a solution to heat your pool will allow you to enjoy your pool at the start of the season and after the summer months, and keep the water at a pleasant temperature for swimming.

Complete your installation
A host of additional equipment is available to enhance the pleasure of using your pool. A pool heating system completes the package.

Making swimming more comfortable for everyone
Having the assurance of water at the right temperature, whatever the outside temperature, means real comfort gains. Whether it's a leisure pool or a sports pool, all pools deserve water at 28°C! Children and grandchildren, those who suffer from the cold and those who are great sportsmen and women can enjoy a pool at the right temperature at all times.

Maintain a constant water temperature
To preserve water quality and avoid temperature variations between day and night, for example, you need to maintain a constant water temperature. Pool heating and a cover are together the best way of maintaining this temperature.
How to choose your pool heating system?
Choosing the right way to heat your pool is vital.
The choice of pool heating depends on a number of factors: the size and volume of water in your pool, its characteristics (overflow, sheltered, in-ground, above-ground, etc.), the geographical location, exposure, weather conditions, usage habits (main or second home), etc.
In general, don't hesitate to contact your swimming pool professional for the best advice.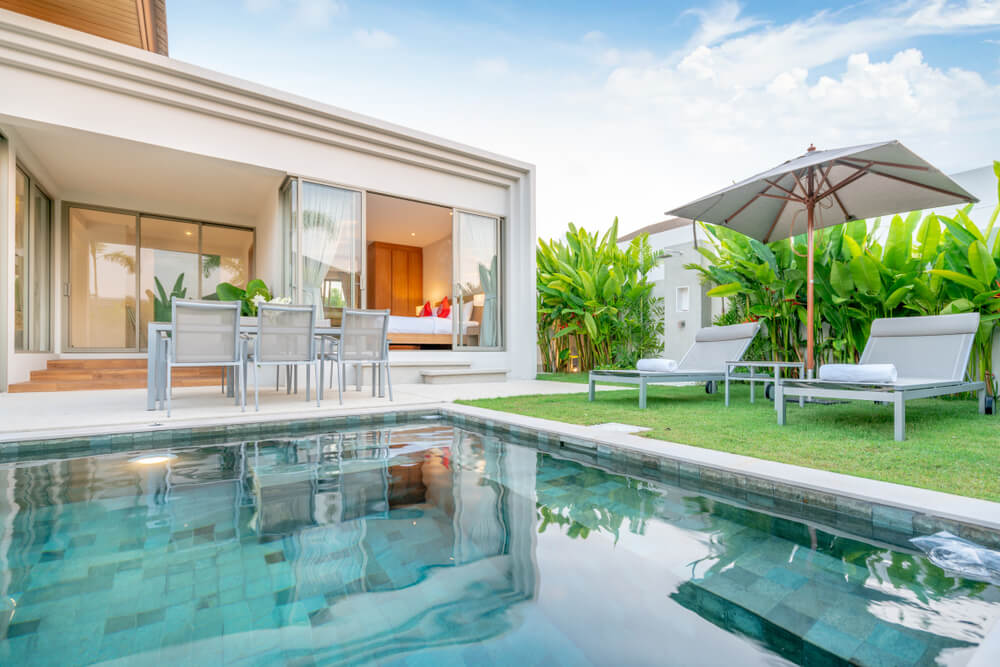 Want to know more about pool heating?
Contact our teams!